11 arrested in Denton County human trafficking bust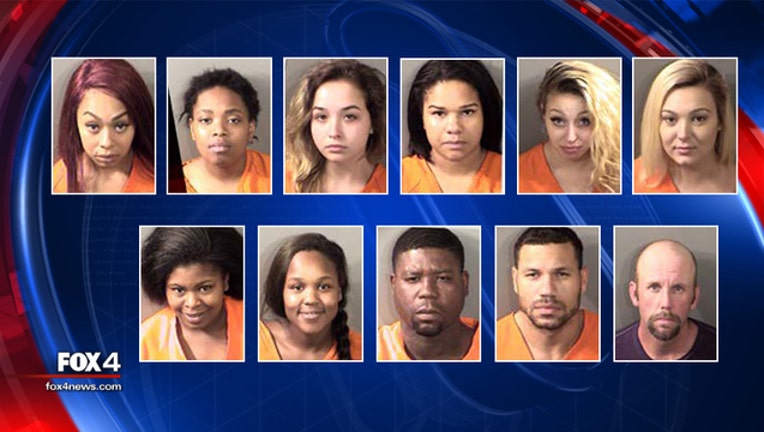 article
LEWISVILLE, Texas - Law enforcement officials in Denton County say they've arrested 11 people as part of a human trafficking operation.
The arrests were made on Thursday and Friday in Lewisville. Eight women were taken into custody for prostitution, two men were arrested for compelling prostitution and one other man was arrested for prostitution and possession of a controlled substance with intent to deliver.
They were identified as: Meeliasha Escobedo, Kearis Morris, Alycia Red, Leneicia Griffin, Jordan Hussey, Sundee Hunter, Alexus Harden, Jasmine King, Micah Freeman, James Allen and Craig Childress (pictured left to right).
"This operation was focused on rescuing victims of human trafficking who often are too afraid to reach out for help or do not have the ability to do so on their own," said Denton County Sheriff Tracy Murphree.
The sheriff said deputies will continue to work in partnership with the Lewisville Police Department and the Department of Homeland Security on the case.
Anyone with tips or who needs help is encouraged to call Lt. Orlando "Hino" Hinojosa at 940-349-1515 or email orlando.hinojosa@dentoncounty.com.