132 pounds of cocaine seized in I-10 traffic stop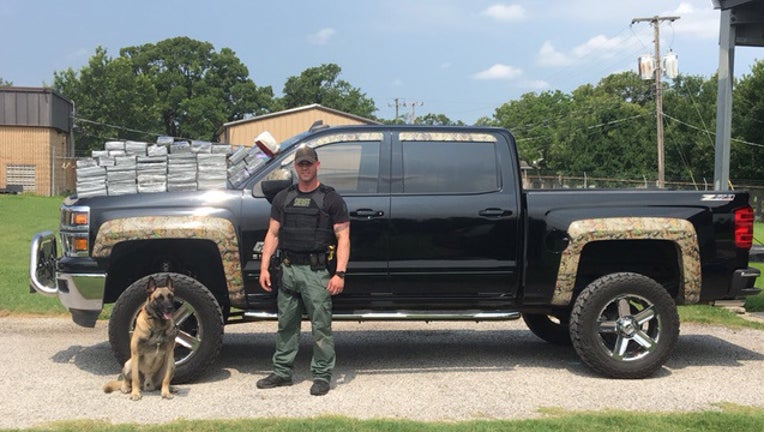 article
132 pounds of cocaine was seized west of Flatonia along Interstate 10 last Friday morning around 8 a.m.
The Fayette County Sheriff's Office Narcotics Canine Unit, Sgt. Randy Thumann and "Lobos", Thumann's K9 partner, seized 132 pounds of cocaine with a street value around $6 million.
According to a press release obtained by FOX 7...
"...on a traffic stop. Sgt. Thumann conducted the traffic stop on IH-10 at the 658 e/b mile maker and met with the driver who displayed extreme nervousness. After conducting a road side interview Sgt. Thumann was able disprove his travel itinerary. Thumann deployed his canine partner "Lobos" to conduct an exterior sweep of the vehicle. After observing Lobos alert to several different areas of the vehicle Sgt. Thumann removed 132 pounds of cocaine from several wooden blocks that were hollowed out to transport the cocaine and also an altered oil filter and air cleaner. "
The driver was arresed however the vehicle and suspect description has not been released due to being part of an ongoing investigation.