18 wheeler carrying oil overturns in Bastrop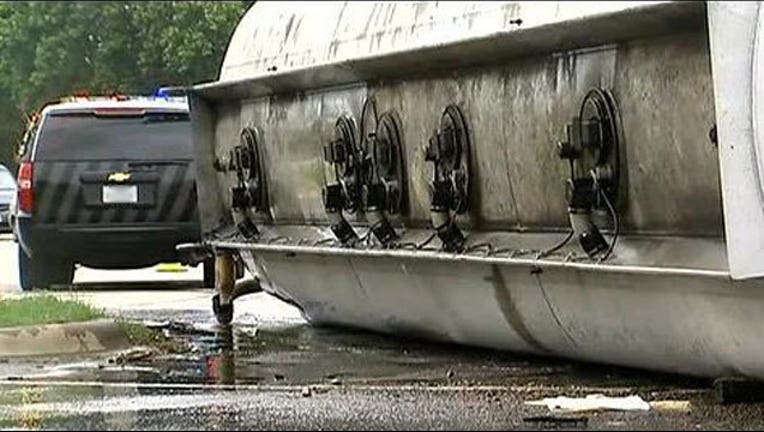 article
Officials say just before 9 a.m., the driver of an 18 wheeler was traveling westbound on Loop 150 and lost control as he turned left onto southbound SH 95. The 18 wheeler, carrying oil, rolled to its side.
It's not clear how much oil has spilled onto the roadway but crews have been cleaning the spill for several hours. Officials say the oil has been contained and the appropriate state agencies have been contacted.
Traffic attempting to turn onto SH 95 south from Loop 150 is being diverted.
Officials say the accident didn't involve any other vehicles and no one, including the 55-year-old driver, was hurt. The investigation into the accident continues.
This is a developing story and will be updated as more information becomes available.