18 wheeler catches on fire after rollover accident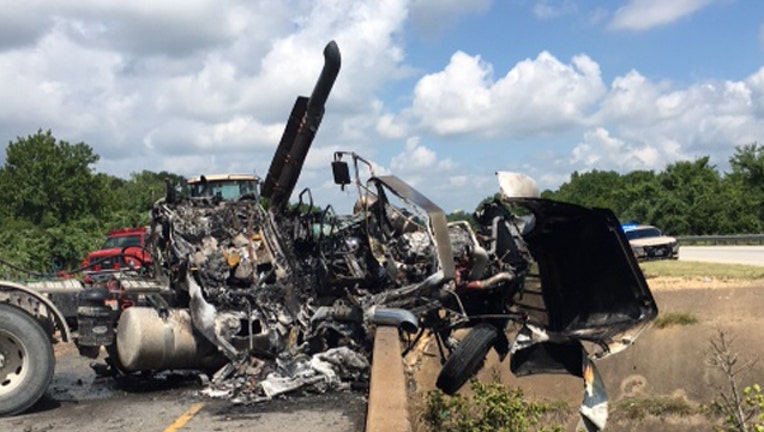 article
An 18 wheeler gravel truck was engulfed in flames after being involved in a rollover accident on I-10. 
According to the Fayette County Sheriff's Office, deputies received 911 calls reporting an accident on I-10 between the 678 MM and 679 MM on the railroad overpass shortly before 11 am on Thursday, June 29, 2017. 
When deputies arrived on scene, an 18 wheeler truck was fully engulfed in flames. 
The Schulenburg Fire Department also responded to the accident and quickly put out the fire. The Fayette County Sheriff's Office had eastbound I-10 shut down and traffic diverted on US Highway 90 east until 3 30 pm. 
The driver of the 18 wheeler was reportedly not injured. 
FCSO is investigating this accident. This story will be updated with more information as it becomes available.