18 wheeler flips on I-35 in Jarrell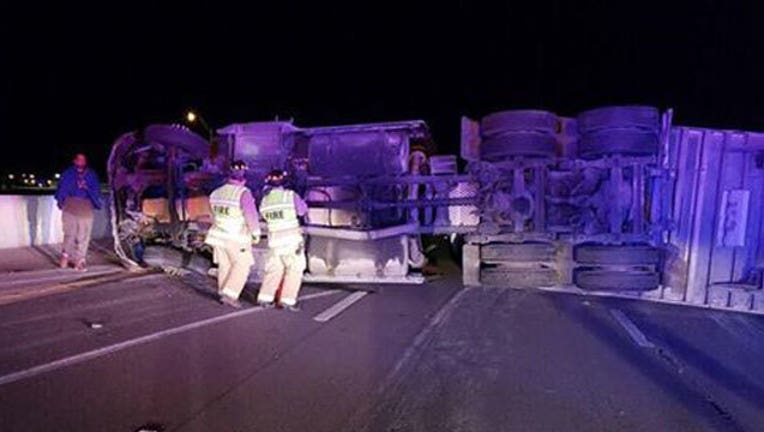 An 18 wheeler flipped on its side on I-35 near CR 312 in Jarrell at around 5 a.m. 
All northbound lanes were blocked for several hours but two inside lanes opened after 8 a.m.
It's not clear what caused the crash. Officials continue to investigate.