18-wheeler stuck under overpass closes down Cesar Chavez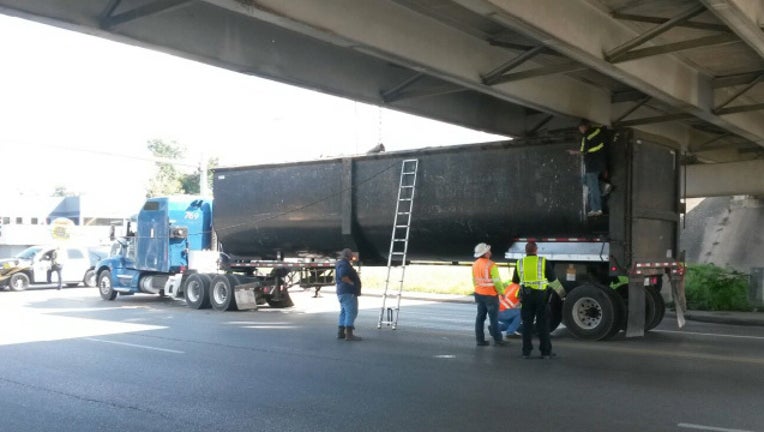 Austin Police said an 18-wheeler forced east and westbound traffic on Cesar Chavez after it got stuck under an overpass on I-35 just before 4 PM.
Police said the truck was too tall for the overpass and was stuck for several hours. Texas DPS checked the condition of the bridge after the truck was removed.