19 people displaced after pickup driven into apartment building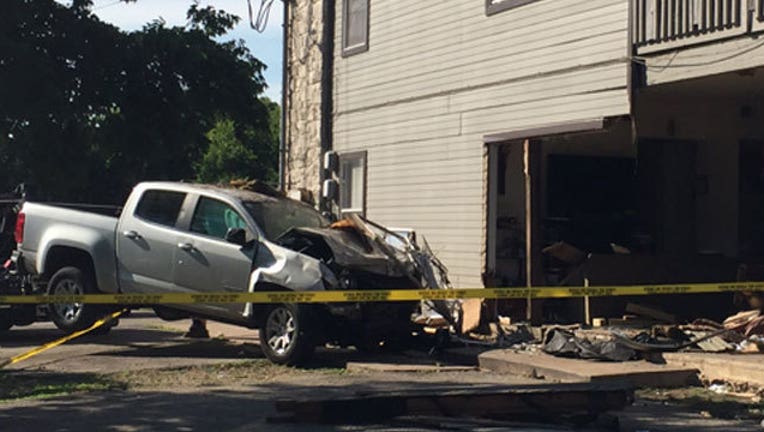 article
19 people are out of a home after a truck slammed into their apartment building. It happened just south of I-35 and Rundberg at the Park Plaza Apartments.
Police say they received a call at around 7:20 a.m. about the incident. The truck left a gaping hole in the living rooms of two downstairs units. They've since been boarded up.
All four units of the building were evacuated because officials determined the building was structurally unsound.
The building the truck hit is right across the street from the Henna Chevrolet. 
People in the Henna Chevrolet Service Department tell FOX 7 that an elderly woman dropped her Chevy truck earlier this morning and got into a loaner. For some reason she drove into a gate and straight across the street into the apartment building.
The woman was taken to a hospital with non life threatening injuries. Residents say that the woman was unconscious.
No one else was hurt but there were people at home at the time.
"I was close to the door and I heard a crashing sound and I was like I bent down on my knees because I didn't know what to do. So i checked on my brother and he was okay. Then I opened the door and I saw a big truck inside my house and I got freaked out because you never see that," Avril Mendoza says.
The Red Cross is providing hotel rooms for those affected.
Police are still investigating what caused the woman to crash. She has not been identified at this time.