2 dead, 5 missing after heavy rains in Texas, Kansas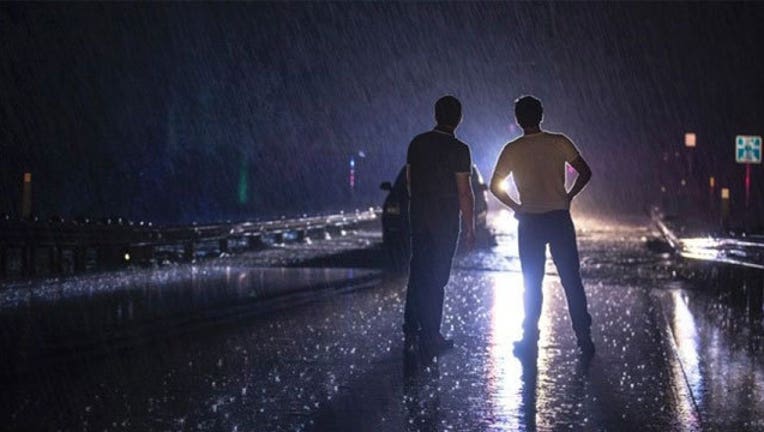 article
HOUSTON (AP) — At least two people are dead and five others are missing after this week's torrential rains in Texas and Kansas, officials said Saturday, noting that though the threat of severe weather had lessened in Texas over the long holiday weekend, the focus is now on swollen rivers and waterways that are slowly rising and could flood homes.
"The skies are clear and things look good. But we want to make sure people understand that we are not out of the woods yet. We have to keep an eye on water that's coming through our bayou system," said Francisco Sanchez, a spokesman for the Office of Emergency Management in Harris County, where Houston is located.
Other parts of the U.S. got drenched Friday, including Kansas. And on Saturday afternoon, Tropical Storm Bonnie formed in the Atlantic Ocean and brought rain and wind to the coast of South Carolina.
In central Kansas, the Wichita Fire Department said Saturday that it's searching for an 11-year-old boy who went missing after he was swept away by a swollen creek Friday night. The department said on its Facebook page that two cadaver police dogs are taking part in the search.
In Washington County, Texas, located between Austin and Houston, two people have died and two are missing after more than 16.5 inches of rain fell in some places on Thursday and Friday. The torrential rainfall swelled rivers and other waterways, washing away mobile homes and flooding other structures. Authorities performed more than 50 water rescues.
Washington County Judge John Brieden said Saturday that one person was found dead in a mobile home that was swamped by floodwaters and a second person was found in a vehicle that had gone off a road and into a submerged ditch.
Brieden also said two motorists are missing in separate parts of the rural county: One vehicle was located without its driver, and the other vehicle can't be found. Brieden says the fear is that it may be submerged and won't be located until floodwaters recede.
Near Austin in Travis County, which saw up to 9 inches of rain this week, officials are searching for two missing people whose vehicle was swept off a flooded roadway, according to emergency services spokeswoman Lisa Block.
The rising water in several Houston-area rivers and creeks prompted Harris County officials to ask about 750 families in the Northwood Pines subdivision to voluntarily evacuate their homes and apartments on Saturday. Officials also warned residents living near the west fork of the San Jacinto River, north of Houston, that rising waters were likely to flood homes, even those that are elevated, Sanchez said.
In Fort Bend County, southwest of Houston, officials warned residents the Brazos River was likely to rise to the highest level ever recorded in the county, which county Judge Robert Hebert called "a serious incident."
The city of Simonton issued a mandatory evacuation for most of its 800 residents, said Mayor Louis Boudreaux.
"It's going rather smoothly," Boudreaux said of the evacuation.
The National Weather Service said an EF1 tornado hit Thursday in Bryan, about 100 miles northwest of Houston. Bryan officials said 153 homes were damaged, including 53 with major damage.
In Wisconsin, another EF1 tornado damaged about 25 homes and knocked out power to the village of Brandon on Friday, but no one was injured.
Elsewhere, Tropical Storm Bonnie formed Saturday afternoon about 125 miles off the coast from Charleston, South Carolina, and was moving northwest near 10 mph with top sustained winds of 40 mph, forecasters said.
Bonnie is the season's second-named tropical storm, emerging just four days before the official start of the Atlantic hurricane season, the National Hurricane Center in Miami added. No evacuations have been ordered at this time. The center said a tropical storm warning is in effect from Savannah River to the Little River Inlet in South Carolina and that Bonnie's extended system was dumping rain already in coastal areas.
___
Associated Press writers David Warren in Dallas and Jeffrey Collins in Columbia, South Carolina, contributed to this report.