21 indicted in two-year narcotics investigation into drug trafficking operation
SEGUIN, Texas - A multi-agency narcotics operation two years in the making has led to arrests and drug seizures across county lines. Operation Sinner began in 2017 when Seguin police noticed an increase in meth busts in Guadalupe County.
 
"These guys have no boundaries and neither do we with the partnerships that we have," said Guadalupe County Sheriff Arnold Zwicke. "Meth is no doubt a problem, across the United States it's probably the nastiest and deadliest, the most violent drug out there, then we can take this drug off the street, we can solve a lot of other crimes and reduce the violence in our community."
On Feb. 11, multiple law enforcement agencies across the Seguin, San Antonio, San Marcos, and Fort Worth areas served numerous search and arrest warrants from Operation Sinner.
"Methamphetamine is really the scourge of the country right now, everything that these gentlemen mention as bad as it is and what's making it worse is it's able to be produced in a location across the border at quantities and purity levels never seen before in the country," said Assistant Special Agent in Charge Dante Sorianello.
According to a release from the Seguin Police Department, the investigation started by looking at heroin and methamphetamine distributors in Seguin and expanded to identify and disrupt a transportation network and supply of narcotics being smuggled from Mexico into South Texas.
Twenty-one indictments were secured on Feb. 5 for charges ranging from conspiracy to possess with intent to distribute methamphetamine and cocaine, possession with intent to distribute methamphetamine and cocaine, possession of a firearm in furtherance of a drug crime, aiding and abetting and conspiracy to launder monetary instruments.
"When you arrest that many people in one place, all involved in narcotics trafficking at different levels, distributors, street-level retail dealers, money couriers," said Seguin Police Chief Terry Nichols. "This is putting a huge dent hopefully in the availability in street narcotics in Seguin and Guadalupe County."
Twelve of the subjects were found in the Seguin and San Antonio area, one in Austin, three in Fort Worth, two in Mexico and three in federal custody. Six search warrants and twelve arrest warrants were executed Feb. 11 in the Seguin, San Marcos, and San Antonio areas. Three arrest warrants were executed in Fort Worth.
The twelve that were arrested in and around Seguin were:
Jesse Ricky Escobedo, 39, of Seguin

Anna Flota, 33, of Seguin

Reynaldo Gil or "Big Boy", 33, of Seguin

Brandon "B-Loc" Graves, 33, of Seguin

Brian Martinez, 40, of Gonzales

Sally "Rosie" Moreno, 37, of Seguin

Juan Eugenio Perales, 42, of Seguin

Raquel Rivera, 28, of Seguin

Tanile George Rodriguez, 35, of Seguin

Michael Schmidt, 27, of Seguin

Ronald Clark, 40, of Universal City

Russell Bosquez, 45, of Luling.
Jesse Ricky Escobedo (Seguin Police Department)
Three suspects are still on the run as of Tuesday, including Louis "Blue" Hernandez who is said to be from the Austin area.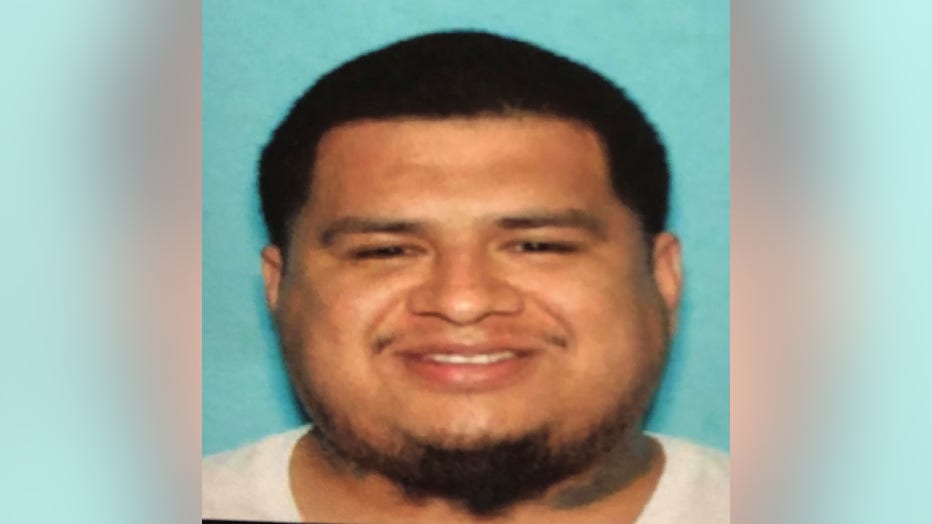 Nichols said this investigation is just the beginning.
 
"If you are trafficking narcotics in Seguin or Guadalupe County we will target you and we will arrest you," Nichols said.
Prior to this operation, the investigation resulted in 47 arrests and the seizure of approximately 22 kilograms of methamphetamine, one kilogram of cocaine, 400 grams of crack cocaine, and 145 grams of heroin.