No motive yet in fatal shooting of New Braunfels teen by brother
NEW BRAUNFELS, Texas - Crime scene tape that once blocked access into Sumner Circle is now gone. Questions still remain as to what caused the fatal shooting that brought New Braunfels police Saturday night to the neighborhood.
"All of the circumstances surrounding the lead up to this particular shooting, are part of the ongoing investigation and our detectives are looking at all angles to try to figure out what happened," said New Braunfels police spokesperson David Ferguson.
Police found 16-year-old Gabrielle Barrera dead from a gunshot wound. Her 17-year-old brother Zachary, who remained at the scene, was later charged with felony murder after several hours of questioning. Ferguson said that as of Monday afternoon it was still unclear if the shooting was accidental or intentional.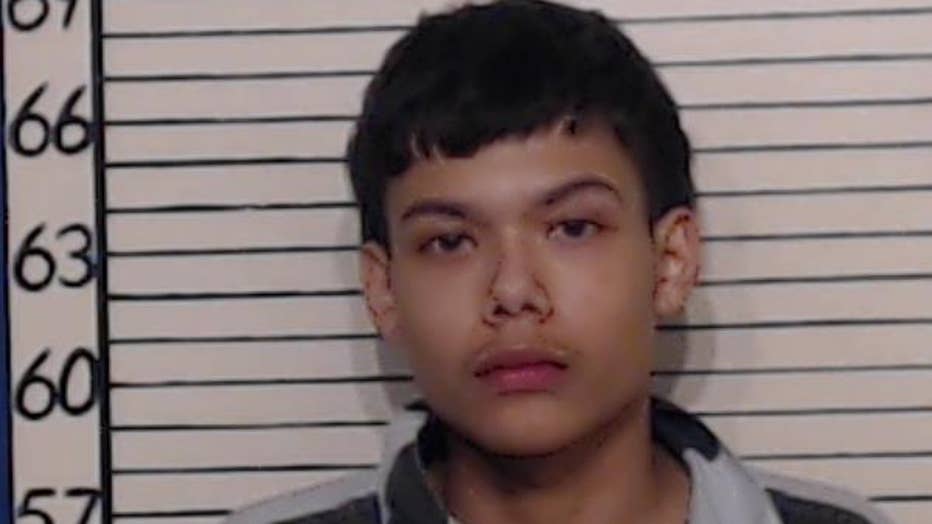 Zachary Barrera (New Braunfels Police Department)
"I would say this, all of those scenarios are under investigation, and being looked at by our detectives," said Ferguson. 
RELATED: 17-year-old New Braunfels teen shoots, kills younger sister
As detectives searched for a motive, Roy Perez said he got a vague explanation.
"I was like, I don't even think I could even, probably, do anything like that to my system, to any of my family members," said Perez. 
Perez stopped by the crime scene Monday and said he spoke to a cousin of the siblings.
"He started telling me about it and I was like wow, when did all this happen, why? And he goes, I don't know, it's just, they just got into an argument, and that was it," said Perez.
The siblings attended Canyon High School where Gabrielle was a junior and Zachary, her older brother, who was held back at some point, is a sophomore. Grief counselors were on campus Monday morning as students arrived.
"We bring in not just the counselors that are there at that campus but we brought in about nine other counselors from around other campuses," said Steve Stanford with Comal ISD.
Gabrielle, according to Stanford, was involved in musical theater. There is little information available about her brother. Stanford also said the district did not know of any red flags that happened last week that would have led up to the shooting.
"Absolutely nothing," said Stanford. 
Bond for Zachary Barrera was set at $250,000.