3 more bikers file suit over Waco shooting involving police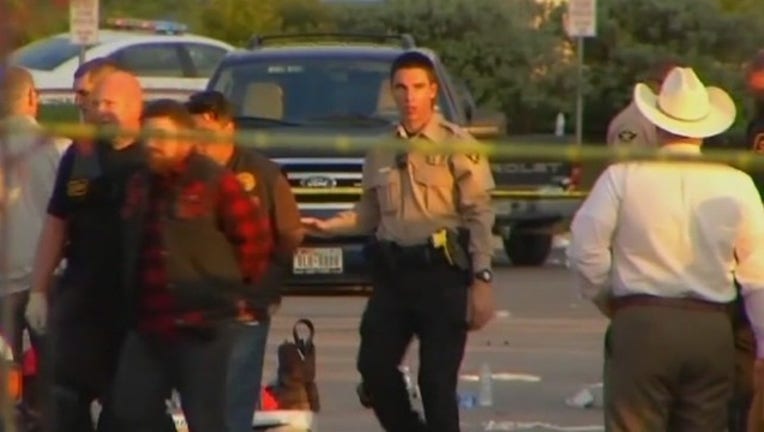 article
WACO, Texas (AP) — Three bikers arrested after a shooting involving police outside a Waco restaurant have filed lawsuits against local officials, alleging civil rights violations.
The Waco Tribune-Herald reports that Bradley Terwilliger, Benjamin Matcek and Jimmy Dan Smith filed suit Friday in a Travis County federal court seeking unspecified damages.
The suits name McLennan County District Attorney Abel Reyna, Waco Police Chief Brent Stroman, Waco police officer Manuel Chavez and an unidentified Texas Department of Public Safety agent as defendants.
Altogether, 10 bikers have filed civil suits alleging unlawful arrest and due-process violations. Nearly 200 people were arrested after the May 2015 shooting that left nine dead. Since November, a grand jury has indicted 154 people on charges of engaging in organized criminal activity.
No trial dates have been set.