A road-rage ordeal turns into a sword fight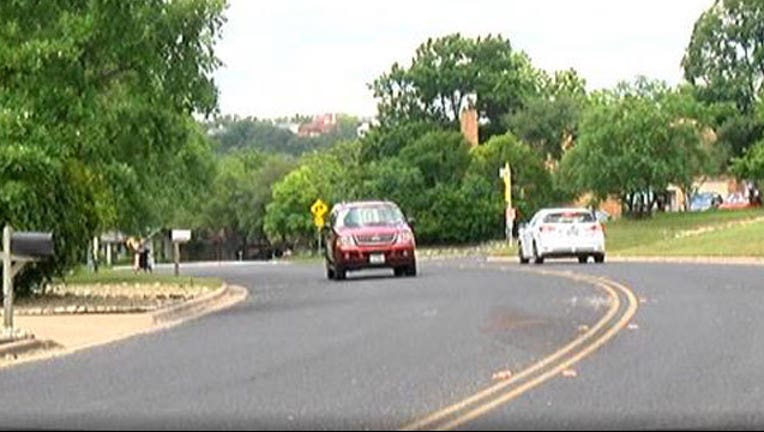 article
On the Friday afternoon of May 1st just after 3:45 p.m., an anonymous witness says they saw the beginning of a road rage ordeal. This turned out to be much more than just a game of "Cat and Mouse."
"The one Mercedes came flying down through here across the other Mercedes and the one that got passed up ended up chasing the other one," said the witness.
According to the affidavit from Austin Police, 34-year old Kia Paya-Akhavan was driving recklessly on Oak Meadow Drive, near Child's Way Daycare.
"The guy was speeding pretty good, probably 60 to 70 miles per hour, flying," said the witness.
The victim who wishes to remain anonymous says he was upset by this and snapped a picture of Akhavan's car, which infuriated him. Police say the two exchanged some fighting words, which provoked the suspect to follow the man.
The driver got out of this car and the two began to fight, with Paya-Akhavan even biting the driver in the face. A neighbor broke up the fight. The suspect then left the scene. Paya-Akhavan came to his home and began slashing his car with a sword, while he was in the car. The driver then backed into the suspect's car, which led him to get in his car and leave.
This was not the suspect's last draw. He returned again trying to attack the victim with a homemade weapon, and even tried to run him over. When a neighbor walked up, the suspect left again.
Witnesses say the area has always been quiet and they were mostly concerned for the safety of the children.
"That's the biggest thing, the kids here. It got quite a few peoples' attention outside, including our other neighbors and some neighbors on the other side," said the witness.
Paya-Akhavan is charged with two cases of Aggravated Assault with a Deadly Weapon, Aggravated Assault with Injury, and Aggravated Assault with a Motor Vehicle.