Acevedo to remain in Austin after city manager increases pay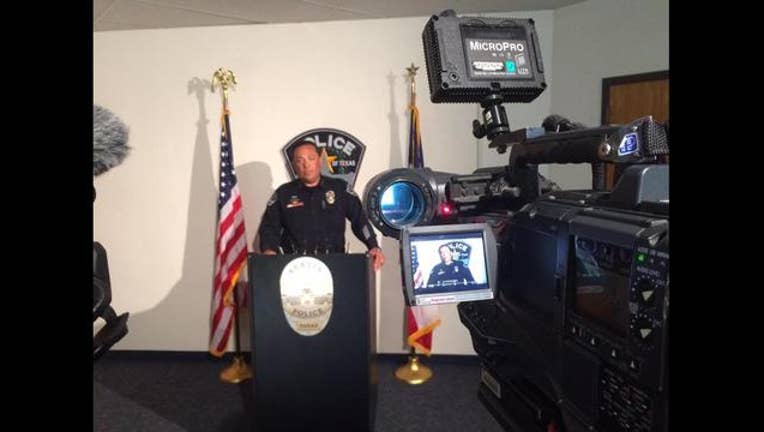 article
UPDATED: Austin's Police Chief Art Acevedo is here to stay. The chief will remain in Austin after the city offered him a raise in a new financial agreement.

"It is clear, Austin's City Manager Marc Ott made Chief Art Acevedo an offer he could not refuse.

"When your boss tells you hey man we've got work to do let's keep you here, it's hard to say no," said Acevedo.
After just finishing year 8, Acevedo will continue serving the city he says he loves so much.
San Antonio would've been a great challenge I would've enjoyed, I think that it'd be best to stay here with my men and women in this community.
Although generally positive, there are mixed feelings about Acevedo's performance during his time in Austin so far.
"The officers in the department are getting tired of being the second best looking lady in the room," said Ken Casaday, President, Austin Police Association.
Casaday says the chief has had his eye on other cities in the past.
"Chief has flirted with the federal jobs, Dallas, Fort Worth, San Antonio, so it's time to get reengaged and back within the department and citizens of Austin," said Casaday.
According to District Six Councilman Don Zimmerman, different opinions resonate in city hall.
"I think if this came to a vote on council my feeling is council would approve. There's some division of the opinion, I think some of my district  are happy with the job the chief is doing," said Zimmerman.
The chief says he knows Austin still has a lot of work to do with crime and race relations, and he wants to hit the ground running.
"We've got this big march coming up. To me cop lives matter and black lives matter," said Acevedo.
His message, Austin has made it through tough times.
"The Echelon Building with Joseph Stack, this attack here on our building, you think about all those challenges, we've come through it together and we've come out stronger," said Acevedo.
City council had no power in deciding this, it was executive action taken by the city manager.            
Acevedo's salary will increase by 5 percent to $216,390.72 a year. He also has severance, in the event he is fired.
September 2, 2015:
It's been announced that Art Acevedo will stay on as Austin Police Department Chief. He will stay in Austin as the city reportedly offers him a 5% raise among other things under a new financial agreement.
Chief Acevedo is expected to speak to the media on this subject later today and the City of Austin is expected to release more details soon.
Chief Acevedo had recently announced that he was a finalist for the police chief job in San Antonio.
FOX 7 is following this story and it will be updated as more information becomes available.