Activists protest against Vasquez brothers circus: claim animals are being mistreated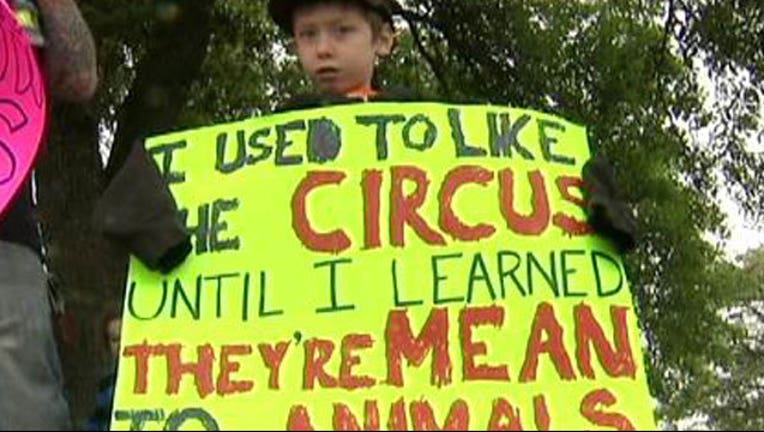 article
AUSTIN, Texas - "We want the public to know about what type of abuse goes on behind the scenes," said Ernest Samudio.
The Vasquez Brothers Circus just came in town two days ago and it runs until the 13th. Samudio says
If people only knew how the animals were treated they would rethink buying a ticket.
"The lions and tigers were kept in tiny cages. When I say tiny cages, I say that they probably had a couple of feet at the tail end, and a couple of feet maybe at the head," he said.
Sean Philips also came to the rally. He says he will not ever bring his children to the circus.
"I wanted him to see firsthand why we don't go to the circus because other kids in his school go to the circus," said Philips.
They haven't provided simple things like water for their animals or enrichment programs or not enough room in their cages. In one case they were using elephants from an exhibitor that didn't have a license to exhibit elephants," said Samudio.
A list of most of these violations Samudio mentions are on PETA's website.
We reached out to the circus and have not received a response regarding the allegations.
The fact that we separate animals from farm animals, and entertainment animals from our pets and from other people it's just not really fair, everything should be treated right, said Philips.
"If you care about animals, don't go to this circus, if you care about animals, don't go to any circus," said Samudio.