Additional Harvey evacuees expected Tuesday at Dallas mega shelter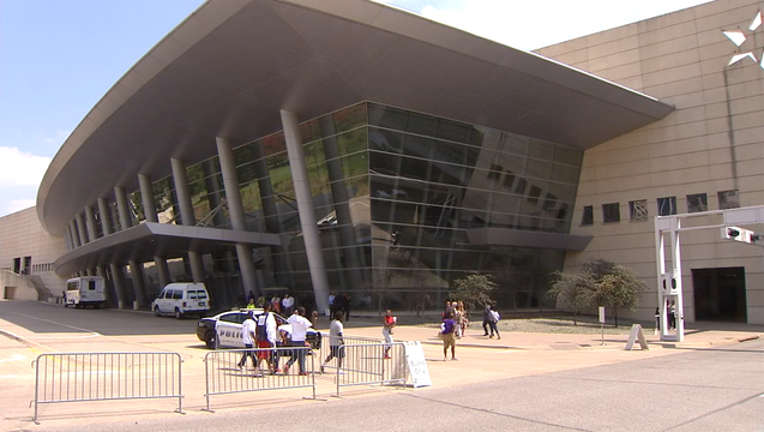 article
Hundreds of Harvey evacuees from southeast Texas who have been sheltering in Louisiana were being brought to the convention center shelter in downtown Dallas on Tuesday.
There were about 3,000 people housed in the Dallas mega shelter as of midday Tuesday, with the newest evacuees set to arrive who lived in the Port Arthur and Beaumont areas. They were temporarily sheltered in Alexandria and Shreveport immediately after the storm and will now be sheltered in Dallas until they are able to move into a hotel or head back home.
Many of the people staying in the mega shelter said it's a difficult adjustment living among so many people, but they are thankful they were rescued and now have a dry place to stay where they can begin taking the steps necessary to rebuild. 
Judge Clay Jenkins had high praise during Tuesday's commissioner's court meeting for the thousands of Dallas County employees who answered the call, helping to accommodate so many displaced by Harvey.
"We have another 1,000 or so that are coming in starting today so thank you, you know, on behalf of government, on behalf of the people who live here," Jenkins said. "You make Dallas a welcoming place and I know a lot of you are working a lot of hours -- so thank you very, very much."
The maximum capacity of the shelter in the convention center is 5,000.