AFD: Grass fire puts nearby McNeil HS on lockout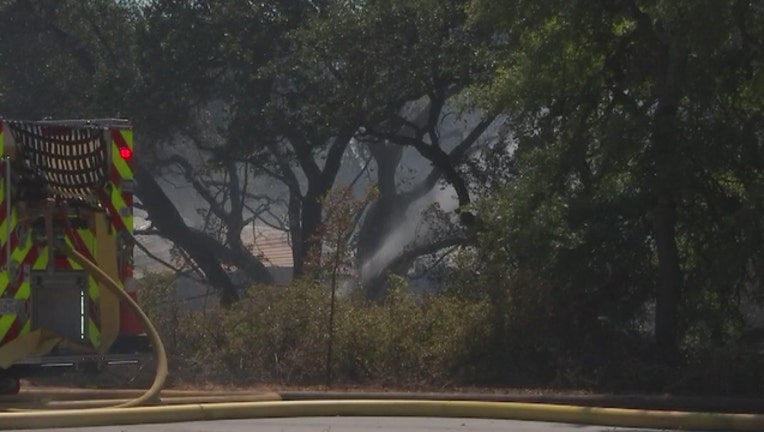 article
ROUND ROCK, Texas (FOX 7 Austin) - A grass fire near McNeil High School in southwest Round Rock put the school under a lockout Thursday morning.
The Austin Fire Department says an abandoned house was on fire along with surrounding trees in the area of McNeil Drive, north of Parmer Lane.
AFD says the fire was difficult to get to, so they called in a brush truck to help get to it. AFD said via Twitter crews had the fire knocked down before noon.
No other structures are in danger.
McNeil High students had a normal class schedule, but were not allowed to go in or out of the building due to the fire.