AFD Station 49 celebrates opening with hose uncoupling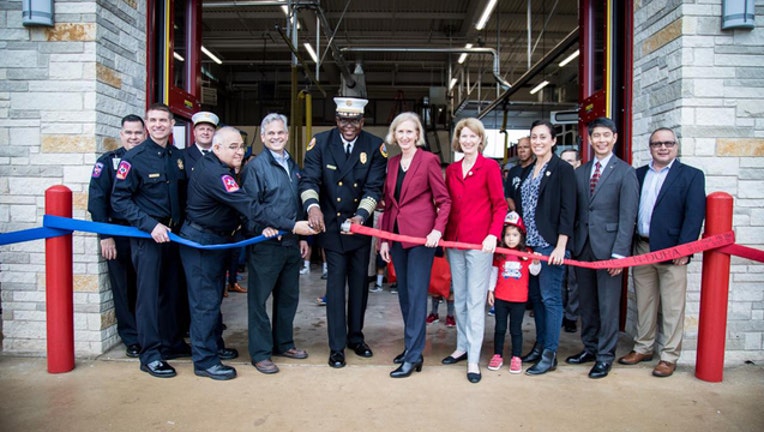 AUSTIN, Texas (FOX 7 Austin) - The Austin Fire Department recently opened a new station with a not-so-conventional ribbon ceremony.
Station 49, also known as ATCEMS Station 20, opened in Onion Creek Saturday afternoon with the uncoupling of red and blue fire hoses.
In attendance were Rep. Vikki Goodwin, Austin Mayor Steve Adler, Mayor Pro Tem Della Garza, City Councilmember Ann Kitchen, Assistant City Manager Rey Arellano and representatives from City of Austin Public Works and Cultural Arts Division, as well as residents and community members.