Affidavit: Man attempted to take gun into downtown Austin courthouse
AUSTIN, Texas - A Lakeway man has been charged after Travis County Sheriff's deputies say he attempted to take a gun into a downtown Austin courthouse.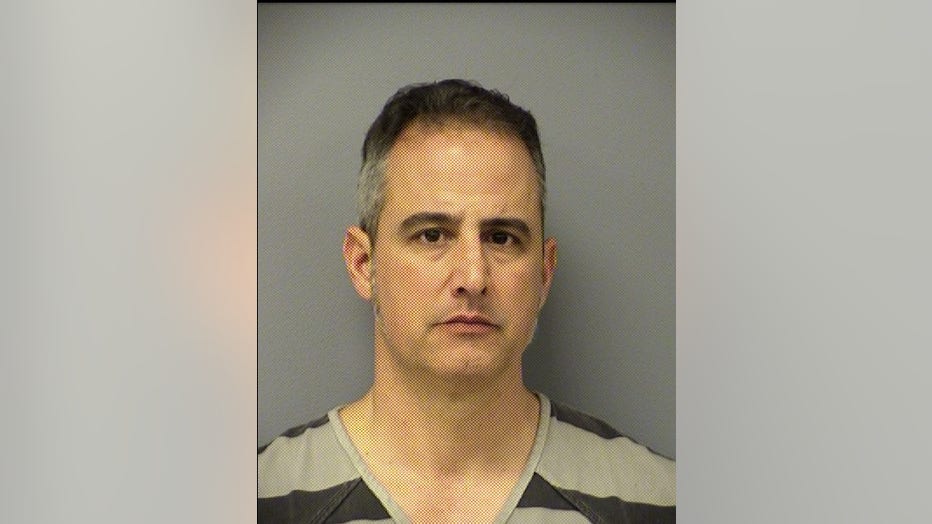 (Travis County Sheriff's Office)
Stephen Putonti, 52, has been charged with unlawful carrying of a weapon into a prohibited place, a third-degree felony.
An arrest affidavit says around 1:40 p.m. Jan. 15, Putonti entered the Heman Marion Sweatt Courthouse on Guadalupe Street through the first floor public entrance and proceeded through the screening process. 
The affidavit notes that there are signs outside the courthouse's entrances saying it is "unlawful to carry concealed or openly a firearm on the premises" under 30.06 and 30.07 of the Texas Penal Code.
Security personnel noticed Putonti's bag go through the X-ray machine. According to the affidavit, the bag contained an item resembling a firearm. A sheriff's deputy then took possession of the bag and searched it.
Inside, the deputy found a black 9mm semi-automatic handgun, says the affidavit.
The affidavit noted that Putonti had been the subject of a disturbance earlier that morning on the second floor of the courthouse outside the County Clerk's office.
Bond was set at $15,000 and Putonti has been ordered to temporarily surrender all firearms and ammunition in his possession, according to the court paperwork.