All Delta flights now serving Starbucks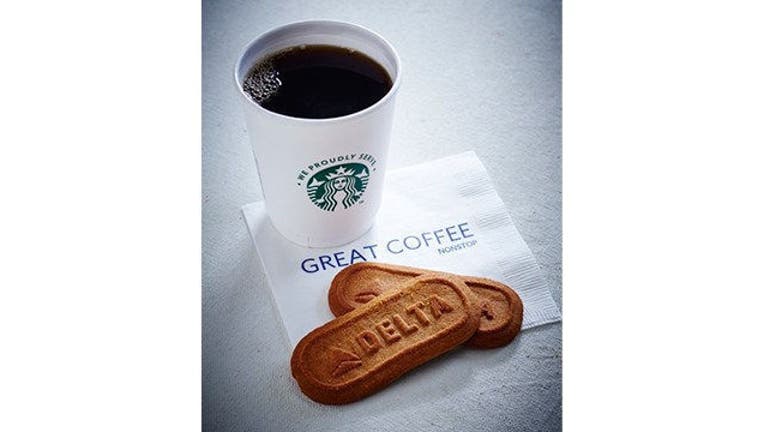 article
NEW YORK, New York - Java lovers who can't stand the lukewarm brown water usually served on airline flights now have something to look forward to on Delta: all of its flights around the world now serve Starbucks.
Starbucks and Delta Air Lines announced that all 1,270 aircraft with Delta and Delta Connection serve Pike Place as of February 1.
For jet-setters who are looking to cut back on caffeine, the planes will also carry VIA Ready Brew Italian roast decaf, which is Starbucks' micro-ground instant coffee.