APD: 17-year-old arrested for slapping, scratching boyfriend, smashing his phone
AUSTIN, Texas - A 17-year-old was arrested after Austin police say she slapped, punched and scratched her boyfriend and smashed his phone after he told her he'd call the police.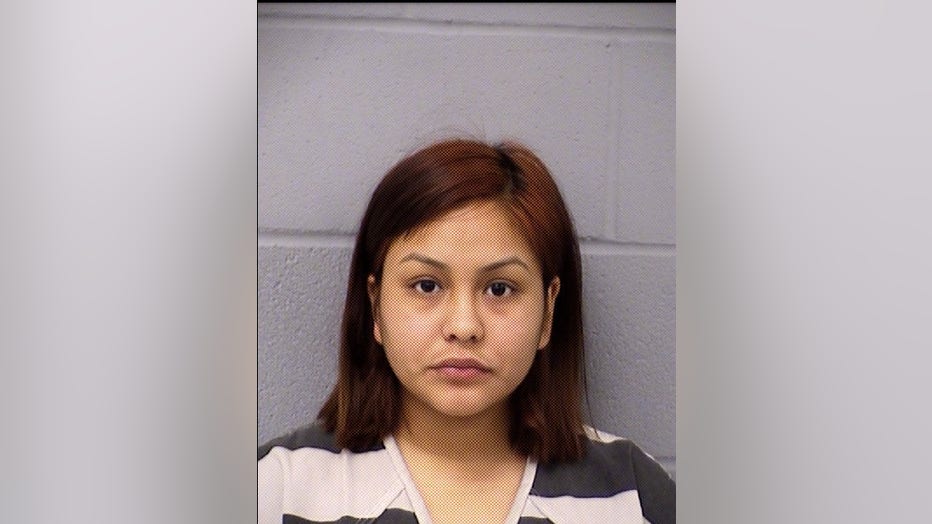 Jeniffer Gonzalez (Travis County Sheriff's Office)
Jeniffer Gonzalez was charged with assault with injury family violence and interference with emergency request for assistance.
According to an arrest affidavit, officers responded to an apartment complex on Anken Drive in Riverside on March 8 just before 7 pm for a disturbance call. Officers found two people separated inside the apartment, a man sitting on the couch with injuries to his face and a woman, identified as Gonzalez, sitting in the kitchen and visibly upset.
The victim told police he and Gonzalez were in a bad mood and driving around in his car. He said both of them were argumentative towards each other until they pulled into the apartment complex's parking lot. He parked the car and was "caressing" her hair when she told him "Don't touch me or I'll beat you up," says the affidavit.
---------
Get breaking news alerts in the FOX 7 Austin News app. It is FREE!
---------
The victim told police he told Gonzalez "just go home, I don't want to fight" and that she got really upset and grabbed him by the neck with both of her hands. He tried to pull her hands off, but she pulled him down and attempted to bite his head. The affidavit says she told him "I'm going to hit you."
He let go of her and told her she was acting immature and she slapped him. He told police she then grabbed his face and started to scratch his lips and cheeks, causing him a burning pain. Officers noted multiple bloody red scratches on his cheeks and lips and that the victim was bleeding from his nose in the affidavit. The victim told police Gonzalez also punched him in his face, leaving a small cut.
The victim said after he told her to let him go, he grabbed his phone and told her that if she didn't stop, he was going to call the police. She told him he wasn't and snatched his phone away, then got out of the car and smashed his phone on the ground. The victim said he then ran upstairs and told her mother they had been fighting and that she was scratching him, says the affidavit.
Gonzalez confirmed she had been arguing with the victim and said she had threatened him by saying "Keep being a dick and I'm going to beat you up." She also confirmed she grabbed him by the neck, punched and scratched him and took his phone, says the affidavit.
The victim let police check for his phone in the car. Officers found blood on the center console and left side of the front passenger seat, says the affidavit. They also found the victim's phone in the passenger side door storage pocket with the glass shattered and spider-webbed, rendering the phone unusable.