APD: Man shoots, kills man during argument at homeless camp in Southwest Austin
AUSTIN, Texas - A homeless man has been arrested after Austin Police say he shot and killed another homeless man during an argument at a camp in Southwest Austin.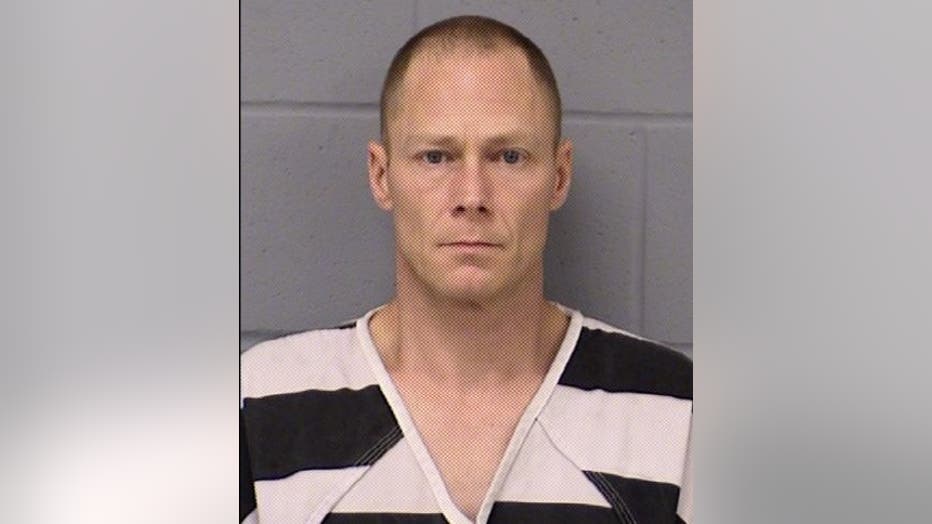 Damon Richard Boyd (Austin Police Department)
Damon Richard Boyd, 41, has been charged with first-degree felony murder in the death of 29-year-old Shawn Thomas Eaton. Boyd was taken into custody without incident and is currently at the Travis County Jail on a $500,000 bond.
Court paperwork says a man told Sunset Valley police on Feb. 23 that there was a deceased person in the wooded area in the 5900 block of S. Mopac Expressway. The man said there had been a shooting in the homeless camp in the area on Feb. 21 and the body was still at the campsite. Austin police found a deceased man at the campsite with what appeared to be a single gunshot wound to his chest.
RELATED: Austin police investigating suspicious death in southwest Austin
The man who reported the body told APD that on the afternoon of Feb. 21, he was in his tent when he heard a man he knew as Richard and a man he knew as Shawn arguing outside Richard's tent. He heard Richard yell and swear at Shawn to get out and Shawn say "no" before he heard what he believed was a single gunshot, says court paperwork. 
The man said he came out and saw Richard standing by his tent and saying "he wouldn't leave, so I shot him!" He looked down and saw Shawn on the ground bleeding from his mouth with a small patch of blood on his chest. The man said he checked for a pulse and that Shawn still had one, but then made a large gasp for air and went unresponsive, says court paperwork. The man said he didn't see Richard with a gun, but that Richard said he shot Shawn.
APD detectives also interviewed Richard's girlfriend who told them she and Richard were in a romantic relationship for about six months, but that Richard was controlling and would at times zip her into his tent with a padlock on the outside to keep her from going anywhere or having contact with anyone, says court paperwork. 
---------
Get breaking news alerts in the FOX 7 Austin News app. It is FREE!
---------
She said on the evening of the shooting, she was in the camp and on the phone with a friend when she heard a gunshot. She ran towards the sound and saw Shawn fall to the ground and Richard standing next to him. She saw a hole in Shawn's upper left chest and said he was still alive but did not speak. Court paperwork says Richard told her he was protecting her from Shawn and he had discovered him in the same tent with them one night. She said she and Richard stayed in his tent that night and someone put a mattress over Shawn.
Richard was identified as Boyd, and both the man who reported the shooting and his girlfriend confirmed Boyd as the man they knew as Richard when shown pictures of him. Richard's girlfriend pulled up the Facebook page of the man she knew as Shawn, which came back to a Shawn Thomas Eaton, says court paperwork, and she confirmed Eaton's identity when shown pictures of him.
Detectives also found a single .32 caliber shell casing on the ground a couple of feet away from the body. Richard's girlfriend told detectives she knew Richard to possess a .32 caliber semi-automatic handgun.
Bond is set at $500,000.