APD officer receives Congressional Badge of Bravery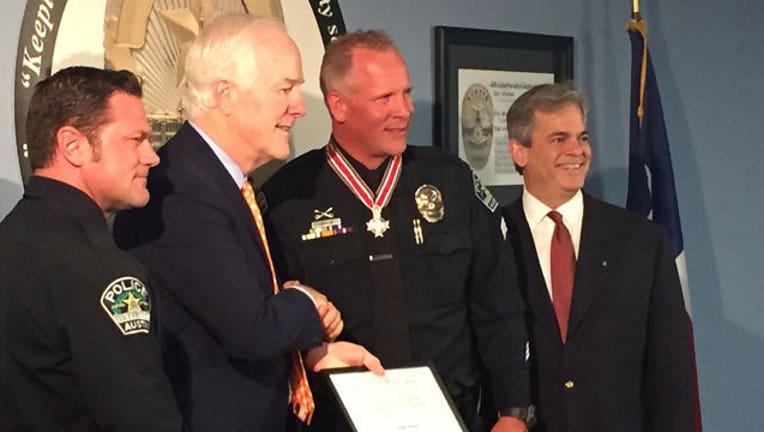 article
An Austin police officer has been given special recognition. Sergeant Adam Johnson received the Congressional Badge of Bravery for stopping a mass shooter in downtown Austin back in November 2014.
Larry McQuilliams was the shooter. He fired more than 100 rounds into multiple buildings including APD headquarters. McQuilliams continued firing shots outside of the police station when Sergeant Johnson fired a single shot from more than 100 yards away fatally wounding McQuilliams and ending the threat.
This morning Sen. John Cornyn presented Sgt. Johnson with the Congressional Badge of Bravery at a medal presentation at 10 a.m.