Art painted on boarded-up windows of downtown bars as part of HOPE for Health Campaign
AUSTIN, Texas - The Helping Other People Everywhere or HOPE Campaign with HOPE Events has launched a new campaign called HOPE for Health with the goal of building financial and wellness support for the creative community and their businesses during the COVID-19 crisis.
Part of the campaign includes HOPE artists painting inspirational messages on the boarded-up windows of several downtown bars on Sixth Street. The murals are done to support team building and positive public community art.
The artists hope their art helps spread the message of togetherness in our community at a time when we are all physically apart.
RELATED: Travis, Williamson Counties are under stay-at-home orders
The following artists have created art at the following bars:
Bijou Lounge (415 E 6th Street): Jasmine Gonzales (@jrg3796), Carmen Rangel (@vivalapainter), Morgane Xenos (@morgane_xenos) and Touche (417 E 6th St): ER (@erthink), Brittany Johnson (@brittpaintsalot), Unruly (@nokia3310teecf)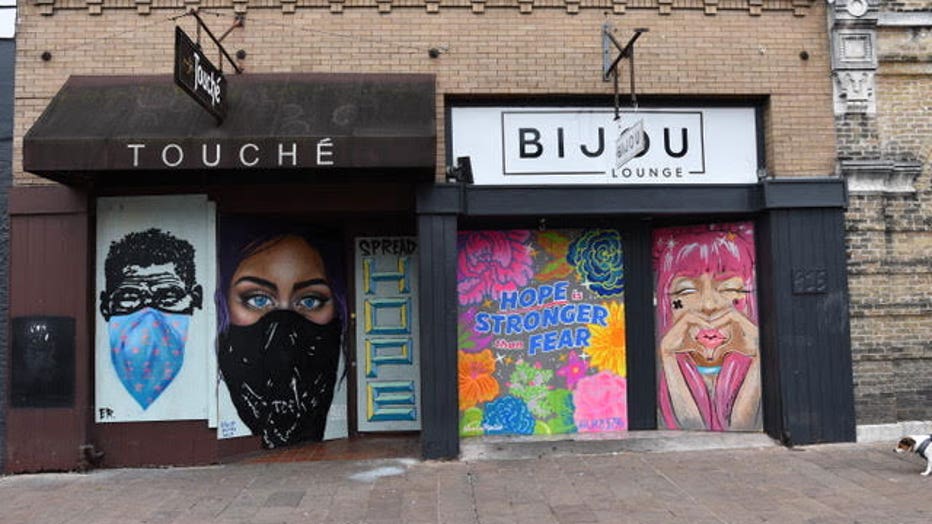 Photo courtesy Tony Moreno via Giant Noise.
Burnside's Tavern (413 E 6th St): Sadé Channell (@coslawson), Kimie Flores (@kimieflores), Stellar Roz (@stellar_roz)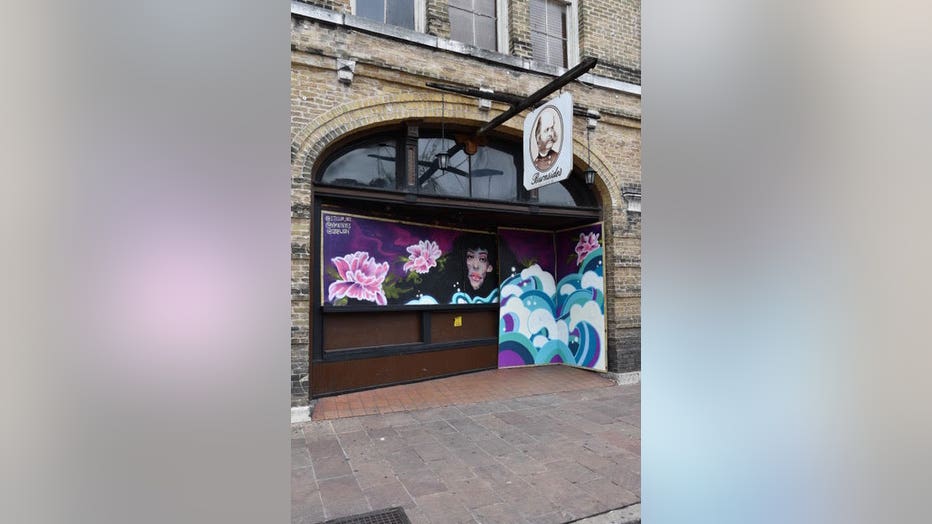 Photo courtesy Tony Moreno via Giant Noise.
RELATED: Austin furniture store makes masks for healthcare professionals in Texas
Pour Choices (401 E 6th St): GRITO (@gritoemuerte), SQUID (@squidnarx), David 'Daaru' Russell (@daaru_art)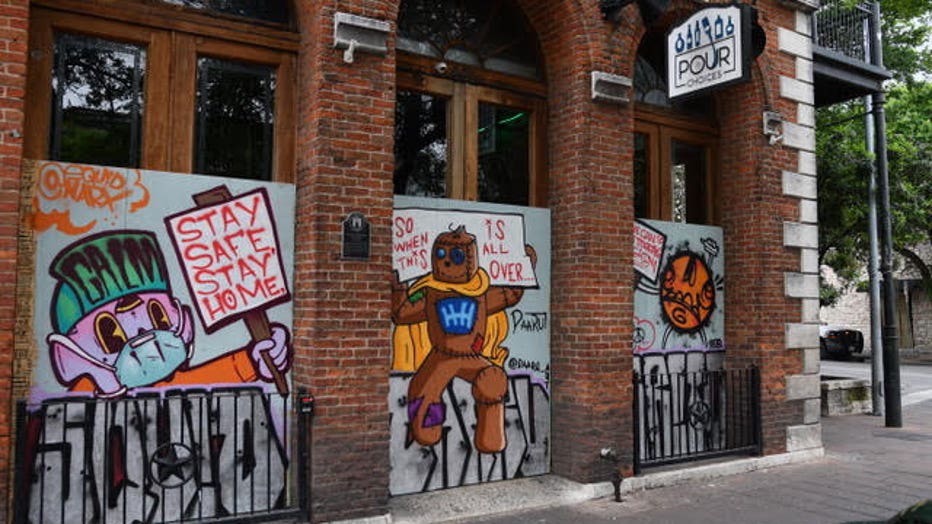 Photo courtesy Tony Moreno via Giant Noise.
Toulouse (409 E 6th St): Niz (@elennizzle), Nathan 'Sloke' Nordstrom (@slokeone), Mez Data (@mezdata)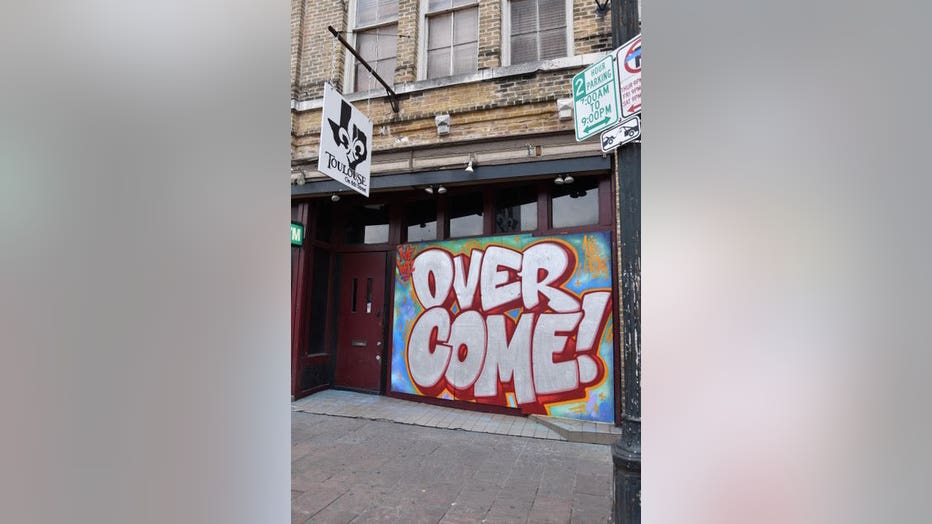 Photo courtesy Tony Moreno via Giant Noise.
RELATED: Desert Door Distillery donates hand sanitizer to local law enforcement agencies
The Lodge (411 E 6th St): Bern (@akbernal), Aaron Darling (@acsogod), Jiminai (@jiminai)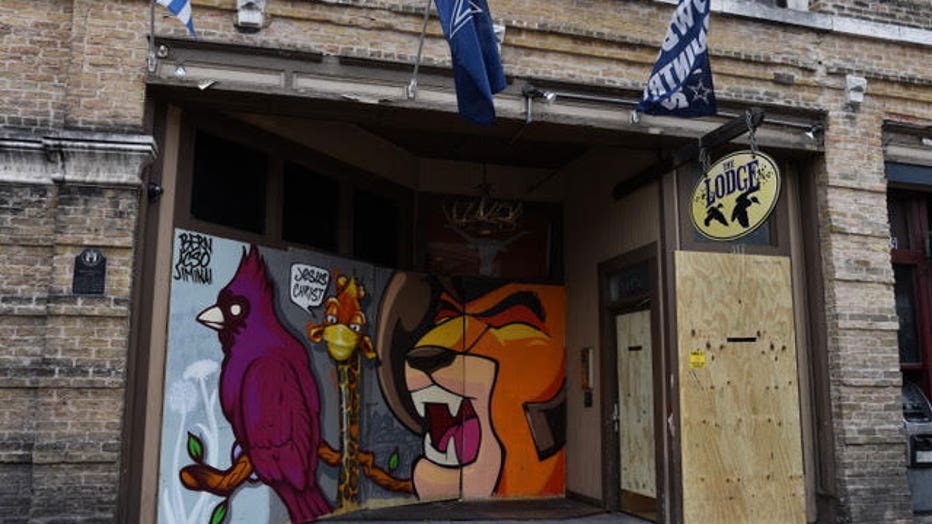 Photo courtesy Tony Moreno via Giant Noise.
Library Bar (407 E 6th St): Matthew Trujillo (@mattru22)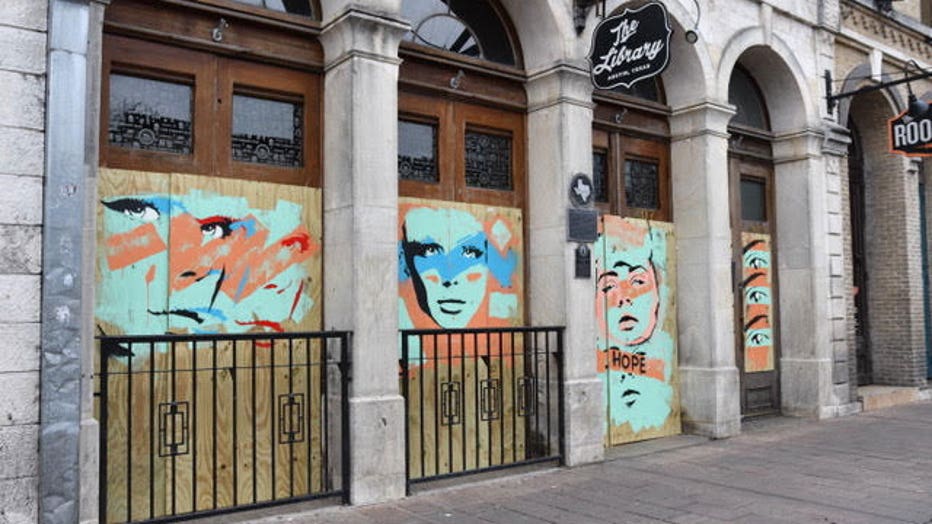 Photo courtesy Tony Moreno via Giant Noise.
The HOPE Campaign says it is also created 200 HOPE for Health Wellness bags for artists and creatives. The bags include vitamins and supplements, nutrition and immunity boosters, dried soups and noodles and other needed items. You can donate and get more details here.
RELATED: Austin-area universities, colleges donate PPE gear to help with COVID-19 response
The organization says it's also working on coordinating online expert programming that's focused on tax filing assistance, legal and accounting classes. If you'd like to join as an artist, a location partner, online expert or sponsor you can email info@hopecampaign.org.
HOPE Events is a socially conscious team of producers that design projects and events aimed at mobilizing people to get involved, create and collaborate by donating time and talent instead of just writing a check.
RELATED: TSO Chinese Delivery Services serves hundreds of meals to unemployed Austinites
The HOPE Campaign launched in December 2006 with the support of artist Shepard Fairey and was initially founded to help raise awareness about the crisis in Darfur, Sudan. Since thousands of people and organizations have joined the movement. You can get more information here.