Desert Door Distillery donates hand sanitizer to local law enforcement agencies
HAYS COUNTY, Texas - Desert Door Distillery is donating some of their hand sanitizers to local law enforcement agencies.
The distillery has donated 100 bottles to the Hays County Sheriff's Office.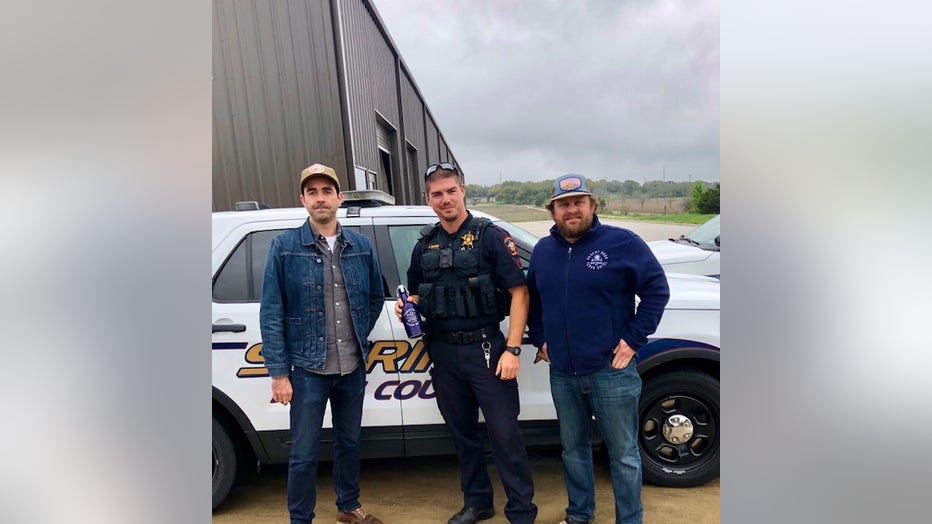 (Hays County Sheriff's Office)
In a social media post, Sheriff Gary Cutler thanked the Driftwood distillery for the donation.
"Thanks for helping keep our guys prepared!" the post read.
The distillery also donated to the Cedar Park Police Department, which thanked them with a post on Twitter.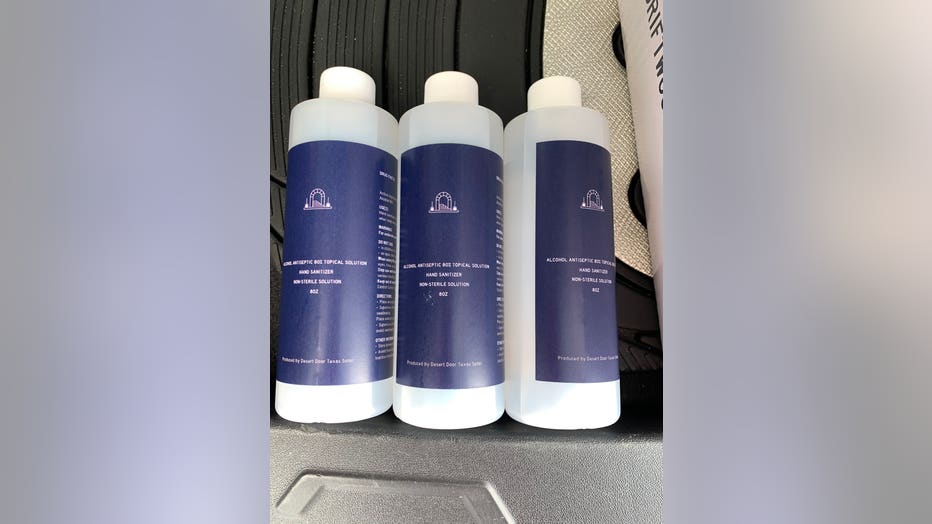 (Cedar Park Police Department)
"We can't thank you enough #DesertDoor Distillery in Driftwood for providing hand sanitizer bottles for every one of our officers. This is what community is all about! We are in this together," the tweet reads.
The University of Texas at Austin Police Department also thanked the distillery for their donation of 70 bottles in a post to Twitter.
"A big #HookEm is in order for the @UTAustin alumni owners of Desert Door Texas Sotol. They just donated 70 bottles of hand sanitizer to keep our officers safe!" the tweet reads.
According to a GoFundMe set up by Desert Door, all the hand sanitizer made will be donated to police, first responders, and retirement homes, as well as the local community through distribution days at their distillery.
The hand sanitizer is made with 80% alcohol as its active ingredient and Desert Door says it expects it will have more than 20,000 bottles.
Co-founders Ryan Campbell says in a news release, "We will be providing 8 oz bottles free of charge to the public and will continue to do so as long as necessary. It is our social and moral responsibility to do so." 
According to the GoFundMe, in addition to HCSO, UTPD and Cedar Park PD, the following organizations have received donations:
Austin Police Department (1,000 bottles)
Austin EMS (100 bottles)
City of Austin (110 gallons)
Travis County Sheriff's Office (400 bottles)
San Antonio Police Department (1,600 bottles)
Houston Police Department (1,000 bottles)
Local FBI field offices (12 gallons)
Texas Parks & Wildlife Law Enforcement (100 bottles)
Corpus Christi Police Department (400 bottles)
Desert Door Distillery, a veteran-owned sotol distillery in Driftwood, recently began producing hand sanitizer last week. 
RELATED: Driftwood sotol distillery Desert Door making hand sanitizer in response to coronavirus
Co-founders Ryan Campbell, Judson Kauffman and Brent Looby all served in the military and they say they wanted to aid in the fight against the coronavirus so they began production this week on making the sanitizer according to World Health Organization (WHO) and FDA standards. 
 RELATED: CoronavirusNOW.com, FOX launches national hub for COVID-19 news and updates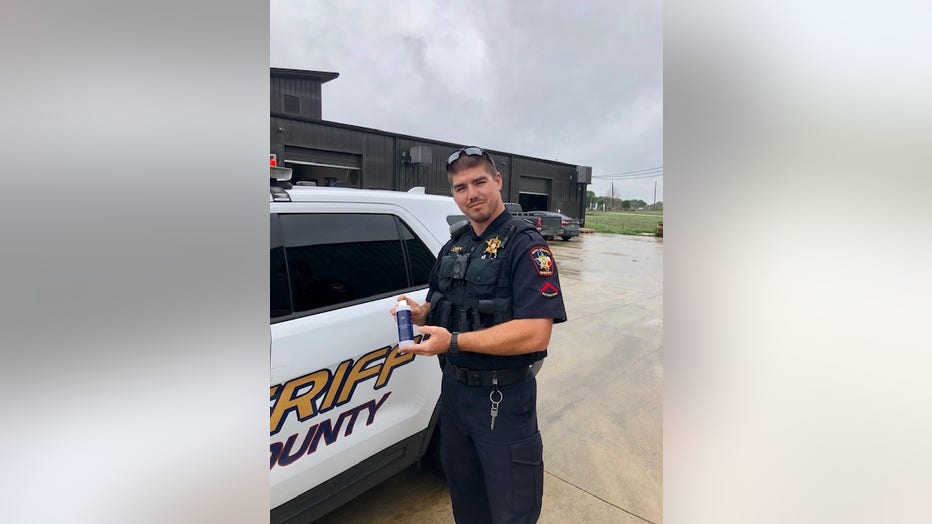 (Hays County Sheriff's Office)
RELATED: Texas declares public health disaster, closes restaurant dining rooms and schools
To donate to Desert Door, click below:
CLICK HERE FOR THE LATEST INFO ON THE CORONAVIRUS OUTBREAK
You can get more details about what Desert Door is doing on its Facebook page and its website.
---
FOX 7 Austin is working to keep you up to date with coronavirus, with both local and national developments. Every weekday we're live at 1 p.m. with a special show reporting the latest news, prevention tips and treatment information.
You can watch live in your FOX 7 Austin app or on the FOX 7 Austin Facebook page.You can also get the latest COVID-19 news from around the country at coronavirusnow.com.