ATX Fusion Center monitoring Garland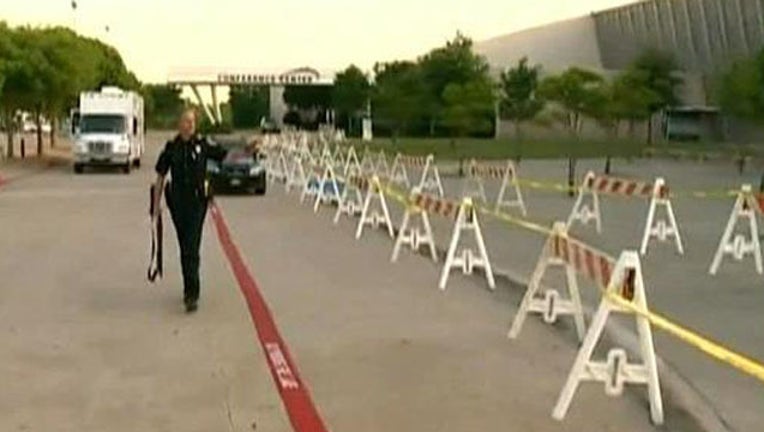 article
The incident in Garland has put state homeland security operations into a higher gear. In a statement sent to FOX 7, officials with DPS say analysts here were monitoring the event in Garland. Important information gathered by federal agents was also passed on from here to help deal with the situation.
In the State House Monday afternoon, lawmakers who represent the area around Garland took the floor to speak about the weekend attack.
"We are thankful for all the law enforcement that are involved right now investigating this thing," said State Rep Kenneth Sheets (R) Dallas.
House Homeland Security Chairman State Rep. Larry Philips (R) Sherman, told FOX7 the large presence of law enforcement in Garland Sunday afternoon was not by chance.
"We had a perimeter, that outside perimeter, that took care of this may not have been there if we were not following, and doing what we need to do, to keep citizens safe."
Intelligence gathering operations known as fusion centers have become a key part of being prepared. There are 6 in Texas. The facility at DPS headquarters includes a section staffed by the Austin Police Department. Each center is built to collect suspicious data- like recent Facebook and twitter posts urging extremist to launch an attack on the event in Garland.
"Were you aware of any of that chatter that was going on? I can tell you the Austin Regional Intelligence Center along with our partners, Federal State County and local levels were constantly monitoring the environment for that chatter for those threats and it's important for us to do so," said Austin Police Chief Art Acevedo.
The Chief believes law enforcement is prepared to respond to an attack but he also warns Fusion centers are not fool proof.
"I've said it before and I've said it again. What keeps me up at night is thinking of that Lone Wolf. That attack you don't know where it's going to come."
The Chief points to the November attack by Larry McQuilliams. He shot up police headquarters- the federal court house and the Mexican consulate.
In 2010, Joseph Stack flew his plane into a building which was the location for an IRS office. Both incidents came with no warning.
"I think being alert and being aware is what we need to do and I think that's what the Fusion centers are doing. We are trying not to cross over that line where we are invading people's privacy, but yet making sure we are watching for these very types of incidents," Said Rep. Phillips.