Austin crossing guard nominated for America's Favorite Crossing Guard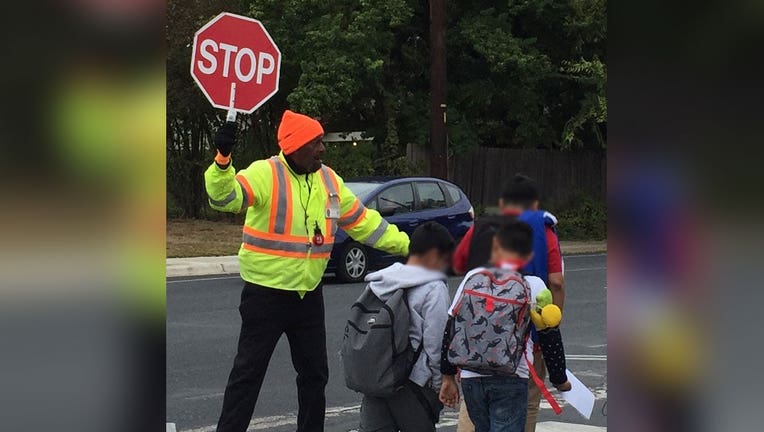 AUSTIN, Texas - Lonnell Shackles, a crossing guard at Harris Elementary School in northeast Austin, has been nominated for America's Favorite Crossing Guard.
The competition is sponsored by Safe Kids Worldwide which is a nonprofit working to help families and communities keep kids safe from injuries. 
People can vote once a day online through December 12 and the top five crossing guards who receive the most votes will be finalists. A judging panel will then look at the finalists and pick a winner based on set criteria.
Safe Kids will then go to the winning school and help celebrate with a pep rally and award ceremony. The winner will also receive $500 worth of new crossing guard gear and accessories.
Shackles is one of more than 200 crossing guards employed by Austin Public Works' Safe Routes to School Program. His peers and supervisors say that Shackles is always going the extra mile to keep students and neighbors safe and that he keeps an eye out for problems both big and small.
Neighbors and families say they often see Shackles picking up debris and broken glass out of the street and thanks to his suggestions, Harris Elementary students that walked in the early morning hours got backpack lights to help them to get to school safely.
Recently Shackles helped clear a large group of students from the roadway just in time to prevent a crash with a truck.
People who know Shackles say he is selfless in his work and literally once gave the coat off his back to parent who needed one.
Crossing Guard Manager Leticia Richardson said in a news release that Shackles is "very kind and considerate" and that "He's always quick to help anyone...He makes sure his kids and families are okay."
Vote for Shackles here