Austin Firefighter suspended for 60 days following DWI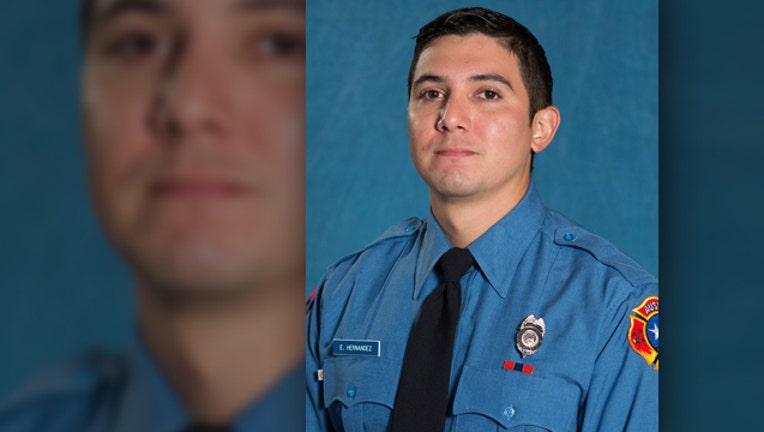 article
Firefighter Eddie Hernendez has been suspended for 60 days following a DWI.
Hernandez has been with the Austin Fire Department for 8 year.
According to a disciplinary memo received by FOX 7 from Austin Fire Chief Rhoda Mae Kerr...
On 1 May, FF Hernandez drove himself and a friend to the In N Out Burger in North Austin and fell asleep in the drive through line.  When awakened and after pulling up to the window, he was asked by the staff to pull over into the parking lot to await their food.  The manager of the facility notified 911 and APD arrived shortly thereafter.  After an initial conversation, the APD officer called for a DWI Highway Enforcement Officer. After Standardized Field Sobriety Tests were performed on Hernandez, he was arrested for DWI and booked into Travis County jail.  FF Hernandez' Blood Alcohol Content was .206.
Hernendez has also be required to attend and complete a "program of counseling, rehabilitation, or after-car for alcohol-related issues."
He will also be subject to random alcohol testing and placed on a one year probationary period.