Austin man arrested for highway crash that killed 8 noncitizens
AUSTIN, Texas - Texas DPS troopers have arrested an Austin man for a crash that left eight noncitizens dead. Sebastian Tovar, 24, is charged with transporting noncitizens resulting in death. 
The fatal accident occurred Monday afternoon about 30 miles north of Del Rio, a city on the U.S.-Mexico border. Troopers were allegedly chasing the truck Tovar was driving after trying to stop him for speeding.
Tovar's vehicle then hit another vehicle head-on. He also tried to flee on foot following the crash, but was taken into custody, officials added. 
DOWNLOAD THE FOX 7 AUSTIN NEWS APP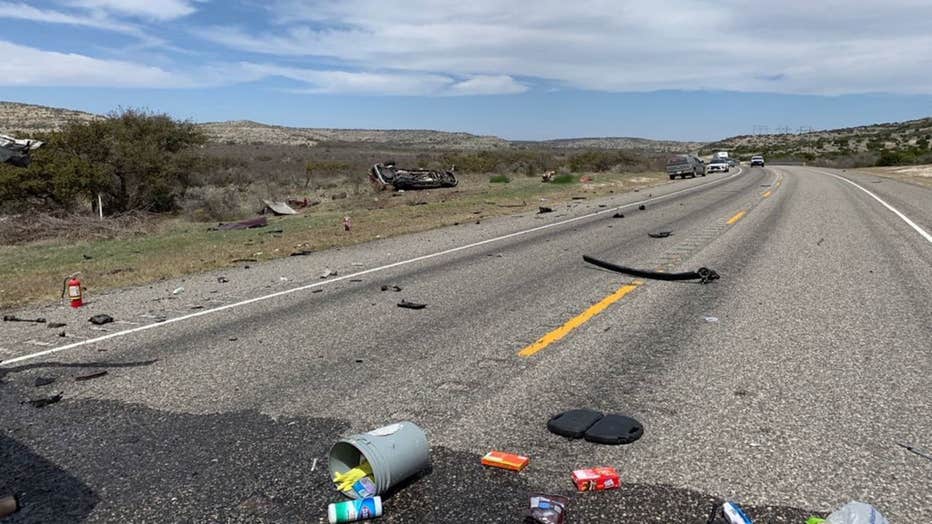 The aftermath of the head-on collision, which left 8 dead. (The Texas Department of Public Safety)
"Preliminary investigation revealed a red Dodge pickup was evading from DPS troopers traveling on US 277 when it caused a head-on collision with a white Ford F-150," the Texas Department of Public Safety said in a statement to Fox News. "Due to injuries sustained, 8 undocumented passengers from the Dodge pickup were pronounced deceased on scene." 
Tovar faces life in prison if convicted.