Austin named the most congested city in Texas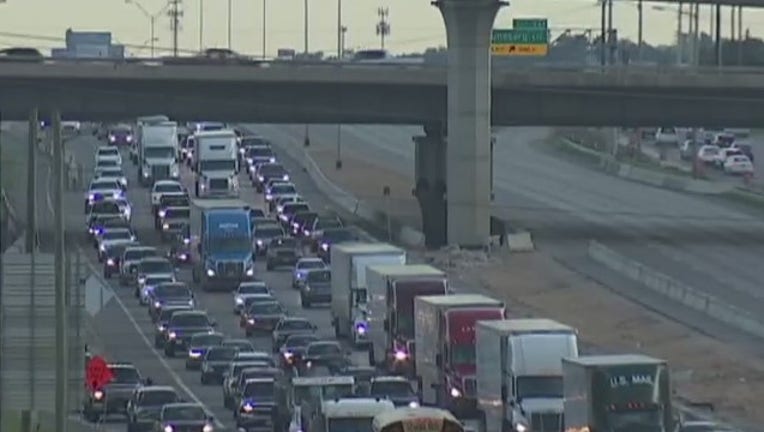 AUSTIN, Texas (FOX 7 Austin) - Austin had the worst traffic in the state of Texas in 2018 according to recent data.
In a Traffic Index released by navigation tech company TomTom, Austin ranked number one in the Lone Star State for congestion last year.
Austin also ranked 14th in the nation behind cities like Los Angeles (#1), New York (#2), Seattle (#5), Chicago (#7), and Boston (#13). Houston, Dallas-Fort Worth and San Antonio ranked in the top 50 congested cities at 18, 35 and 43 respectively. 
Austin also ranked 179 in the entire world for traffic congestion for 2018, dropping 28 places from 2017.
During peak hours, commuters can expect to spend an additional 12 minutes per half-hour trip in the mornings and an extra 19 minutes in the evening, according to the data.
According to TomTom, the Traffic Index, now in its 8th year, is designed to provide drivers, city planners, auto manufacturers and policy makers with statistics and information about congestion in 403 cities across 56 countries on six continents.