Austin Police Department: No person of interest in search for missing mother, newborn
AUSTIN, Texas - The Austin Police Department said there are currently no persons of interest in the search for a missing mother and her newborn. 
Heidi Broussard and her daughter vanished from their home near West William Cannon and South First Street in Austin after Broussard dropped her son off at Cowan Elementary School on Thursday morning, police said in a news release.
"[Broussard is] a great person, she wouldn't, she needs to be back. Her son needs her, I need her, her family needs her," said Shane Carey, Broussard's boyfriend, and baby Margot's father. 
According to Austin Police, Broussard was last seen dropping off a child at Cowan Elementary on Thursday morning. Carey says Broussard was dropping off the couple's six-year-old son and that she brought baby Margot along. He says they also went to the school book fair. 
"[Broussard] called me around eight something on her way home from the book fair -- said she spent $25. I was like' that's okay.' I told her 'I have to go'  because I was on my way out [to work] and I told you 'I love you, bye.'"
The couple, who have been together for nearly 10 years, was also raising Carey's older child from a previous marriage.
Broussard, 33, was last seen wearing a purple long sleeve top, according to a photo released by the Austin Police Department, taken around 7:50 a.m. as she was leaving the school.
Broussard is 5'3'' and weighs 150 pounds. She has long, dark brown hair with highlights.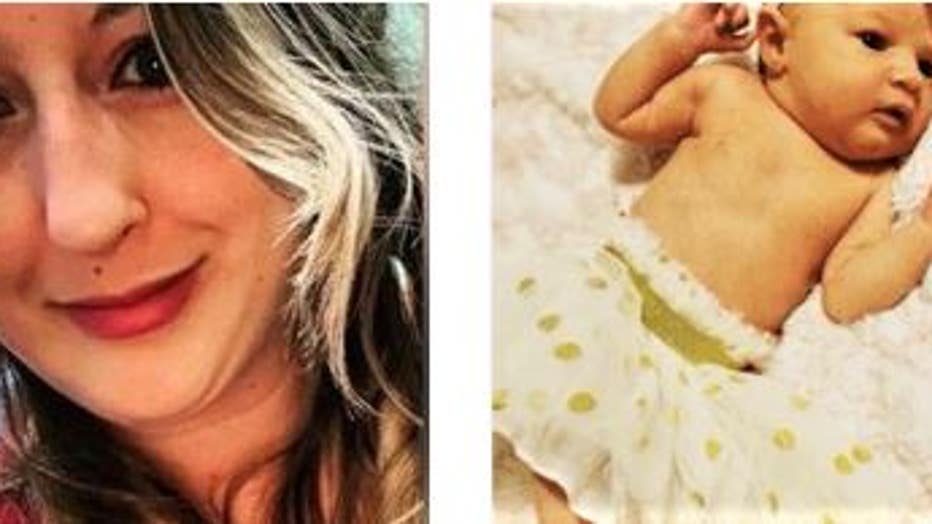 Carey is a newborn who weighs 7 pounds and 7 ounces. She is 22 inches long.
Anyone with information on their whereabouts is asked to call 911. 
---
RELATED
Austin police searching for missing mother and newborn, boyfriend speaks out
Boyfriend of missing South Austin woman, baby speaks out
Austin police asking for help locating missing mom and two-week-old daughter