Austin woman arrested for driving drunk, hitting patrol car while daughter was in car
AUSTIN, Texas - Austin police have arrested an Austin woman accused of driving while intoxicated and hitting an APD patrol car while her ten-year-old daughter was in the car.
Yadira Diaz, 38, has been charged with driving while intoxicated with a child passenger, a state jail felony.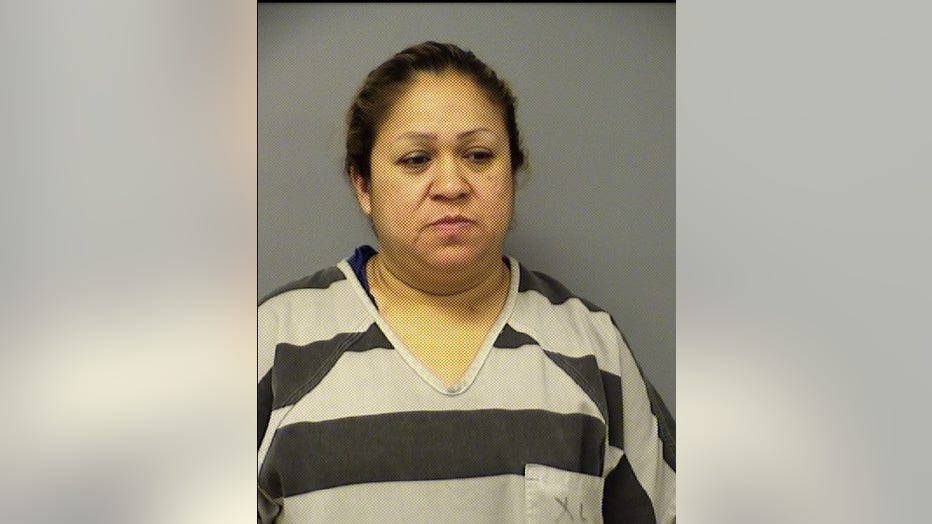 Yadira Diaz (Austin Police Department)
According to court documents, officers responded to a call for a DWI Unit in an H-E-B parking lot in the 9400 block of North Lamar around 8 p.m. Jan. 16. A marked APD patrol car had been hit in the parking lot by a white Nissan Titan, driven by Diaz. 
The officer whose car was hit said the damage along the passenger side had not been there when he checked the car out at the beginning of his shift, says the arrest affidavit. He also said Diaz's speech was slurred and he smelled the odor of alcohol on her breath.
A witness flagged down an officer, saying he saw the Nissan hit the patrol car, says the affidavit. The officer was able to stop Diaz, who said she didn't hit the car and attempted to drive away.
According to the affidavit, Diaz failed a field sobriety test and told officers she had had one beer at 11 a.m. Officers also found an unopened can of beer in the center console of the Nissan.
Bond is set at $30,000.