34 baby squirrels now in care of Austin Wildlife Rescue after Central Texas winter storm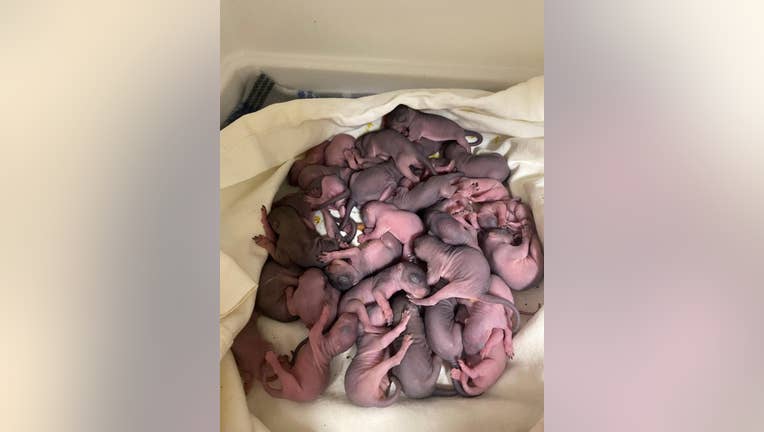 article
AUSTIN, Texas - 34 baby squirrels are now in the care of the Austin Wildlife Rescue after the winter storm that froze Central Texas this week.
The nonprofit says that many squirrels have already had babies this time of year and many squirrel nests fell when ice caused tree branches to fall.
The baby squirrels were dropped off at the rescue on Thursday and the organizations says more were on the way Friday. The babies are currently being cared for by volunteers.
The rescue is asking for donations to help care for the baby squirrels and other animals affected by the cold. Anyone looking to donate can do so through the rescue's Facebook page or website, or through their Venmo account, @austinwildliferescue.