Central Texas musicians set to perform at four-day Bastrop Music Festival
BASTROP COUNTY, Texas - The Bastrop Music Festival started Thursday, Sept. 21, and about 40 artists are set to perform during the next four days.
This festival is an opportunity to listen to some talented musicians in a more intimate setting.
"People that want to listen to music but be able to get up close to the bands and maybe meet the bands and hang out, it's a great festival," Jomo & The Possum Posse lead singer John Morris said.
The festival was founded in 2018 and features about 40 artists at different venues throughout Bastrop.
"It just feels very much like, choose your own adventure. It's not packed, you're not like waiting in long lines, you're just like popping in. I like to call it bopping around Bastrop, so you're just bopping," Bastrop Music Festival Producer Lauren Sposetta said.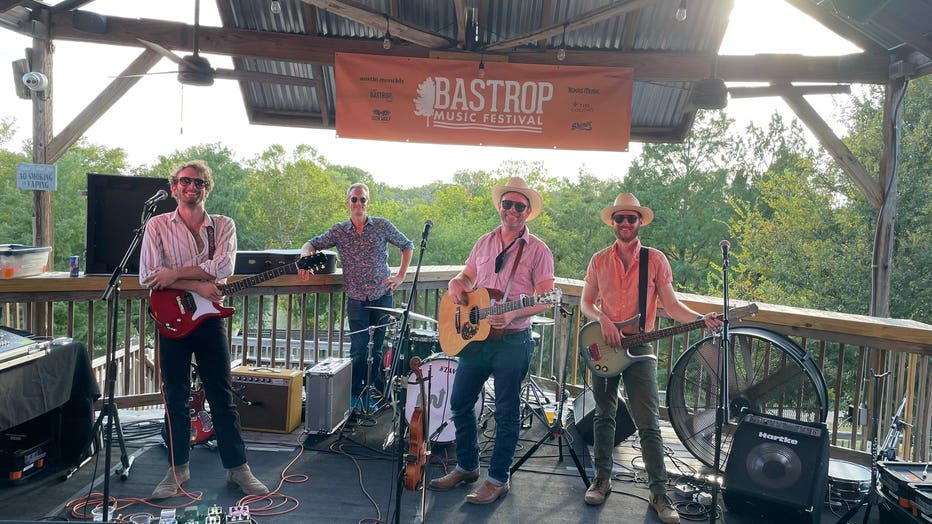 A variety of genres are represented.
"To me, it's a great feature of local bands," Morris said.
Jomo & The Possum Posse have played in the festival for three years and the lead singer said it's an opportunity they wouldn't miss to play for their fans.
"It's hard to stand out from the noise in Austin, and so we don't play a whole lot in Austin. We like playing at smaller places, smaller communities out in places like Bastrop and our best fans are out in these kinds of places," Morris said.
Sposetta said she expects about 1,000 people to show up throughout the four-day festival.
"The people in Bastrop, all the businesses, everybody is kind of like sharing it because everybody's super connected and like everybody wants this to win, right?" Sposetta said.
The Bastrop Music Festival is happening through the weekend. To get a wristband, click here.