Bryan Kohberger case: Idaho judge allows cameras to remain in courtroom
At a recent hearing for Idaho student murders suspect Bryan Kohberger, Latah County District Court Judge John Judge urged the media and other courtroom spectators to "have some dignity and some restraint" while stating he was not going to ban cameras from the proceedings.
"I haven't put a decision out yet, but what I'm going to do is take control of the cameras in the courtroom; I'm not going to ban cameras in the courtroom," he said at the start of a hearing Friday. "But I need to have more control over what the cameras are doing and what media, or people who are not media, are doing with the filming."
Judge has taken issue in the past with how the media and other spectators have recorded and used courtroom images – and both the prosecution and defense urged him in court filings to kick cameras out. The move set the table for a constitutional balancing act as the court weighs the public's First Amendment rights alongside Kohberger's Sixth Amendment and 14th Amendment rights to a fair trial.
There is also massive public interest in the case, and taxpayers are footing the bill.
"I know I can only control so much, and that's why I continue to urge people to be patient and have some dignity and some restraint," Judge said.
RELATED: FBI returns to Idaho home where Bryan Kohberger allegedly murdered four college students
The court has already issued a restrictive gag order on the case, barring lawyers for both sides, investigators and even expert witnesses from discussing details beyond the public record.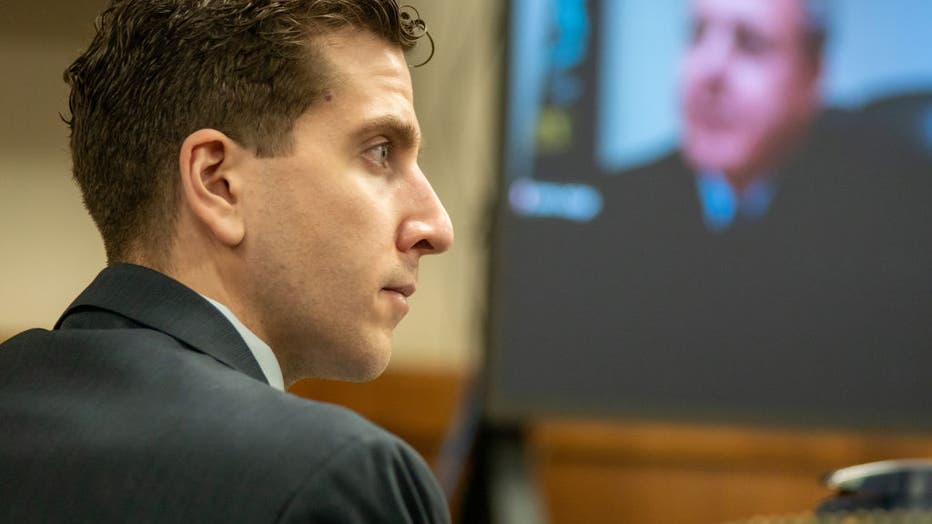 MOSCOW, IDAHO - OCTOBER 26: Bryan Koberger listens during a hearing to overturn his grand jury indictment on October 26, 2023 in Moscow, Idaho. Kohberger, a former criminology PhD student, was indicted earlier this year in the November 2022 killings
"We don't want to have a trial in the media or in the public," Judge said during a June 27 hearing. "We want it to be in the courtroom."
In that hearing, he told photographers not to focus on the tabletops where lawyers placed their notes and not to focus continually on the defendant. In his latest instructions, he also told photographers not to take photos or video when the court is not on the record.
Prosecutors have also asked to have cameras removed from the Kohberger case – although court filings showed that they were also open to keeping them under certain restrictions, such as removing them during some sensitive witness testimony.
RELATED: Idaho judge gives Bryan Kohberger win over genetic genealogy battle
Kohberger is accused of fatally stabbing four University of Idaho students in the early morning hours of Nov. 13, 2022. Kaylee Goncalves and Madison Mogen, 21-year-old best friends, were discovered dead in the same third-story bedroom of their off-campus rental house in Moscow. On the second floor, police found the bodies of housemate Xana Kernodle and her boyfriend, Ethan Chapin, both 20.
On a knife sheath under Mogen's body, investigators allegedly recovered a DNA sample that led them to Kohberger, according to a probable cause affidavit. Authorities have said that at least some of the victims were sleeping at the start of the ambush. A surviving housemate told police that after overhearing the struggle, she saw a masked man with "bushy eyebrows" walk out the back door.
Judge entered not guilty pleas on Kohberger's behalf to four charges of first-degree murder and a felony count of burglary at his arraignment in May. He also denied Kohberger's attempt to dismiss the indictment last week.
RELATED: Survivors of Idaho murders were awake, texting during rampage, report says
Kohberger said through an attorney after his arrest in Pennsylvania that he looked forward to being exonerated.
Fox News' Mitch Picasso contributed to this report.