Buda issues rabies alert after dead bat found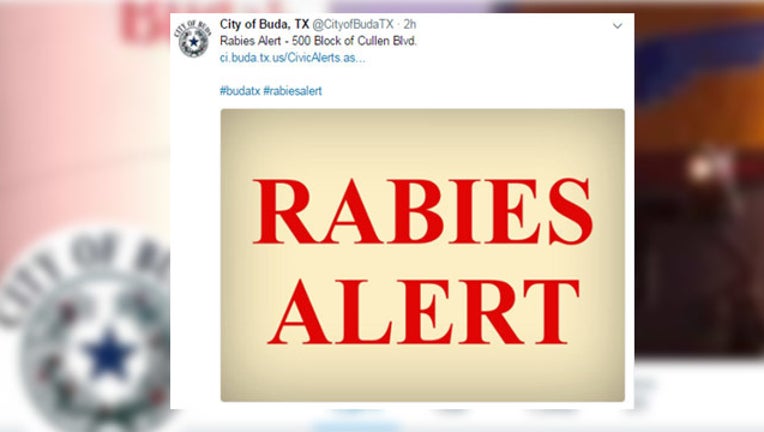 article
Buda has issued a rabies alert after a bat was discovered in the 500 block of Cullen Blvd. 
The bat was dead and was unable to be tested for rabies because of decomposition. However, the state treats cases like this as a positive rabies test, for precaution. 
READ: Bat with rabies bites man in Kyle
The city is reminding people to never touch or handle grounded bats. 
If you or someone else may have come in contact with this bat you are asked to contact the following numbers:
City of Buda Animal Control, 512-312-1001
Hays County Health Department, 512-393-5525
Department of State Health Services Zoonosis Control, 254-778-6744