Buda police: Man confesses to Broadway Bank robbery
BUDA, Texas - Buda police say a man confessed Thursday to the robbery of a bank in northwest Buda Monday afternoon.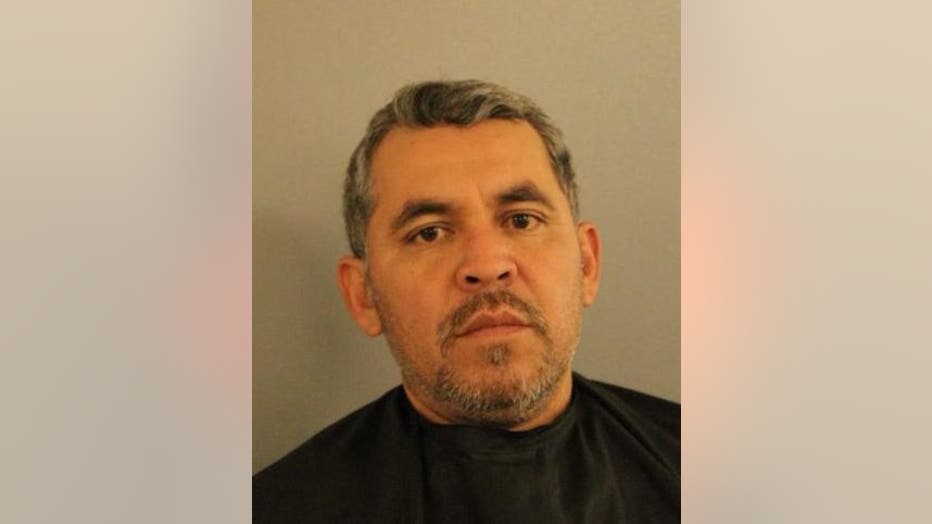 Santiago Campuzano-Salazar (Buda Police Department)
Santiago Campuzano-Salazar, 39, was arrested on robbery charges March 12 in relation to the robbery of the Broadway Bank on FM 1626 on March 9, says Buda police. 
In a Facebook post Friday, Buda police says Campuzano-Salazar confessed to the robbery and was taken into custody without incident.
RELATED: Buda police asking for help in identifying bank robbery suspect
Buda police posted photos of a bank robbery suspect on Facebook Monday. In their initial post, they say a man had left on foot with an undisclosed amount of cash after passing a note to the teller demanding money. The suspect was described as a white or Hispanic male in his 40s, but as shown in the photos, he attempted to conceal his identity by blacking out his face.  
"Thank you to everyone for your assistance in sharing the post and getting the word out there!" says Buda police.