Kyle mother convicted of murdering 5-year-old daughter in 2017
KYLE, Texas - A Kyle mother was convicted Thursday for capital murder in the stabbing death of her five-year-old daughter in 2017.
Krystle Concepcion Villanueva, 27, was sentenced to life in prison without the possibility of parole for capital murder of a child under ten, and 20 years in prison for aggravated assault with a deadly weapon.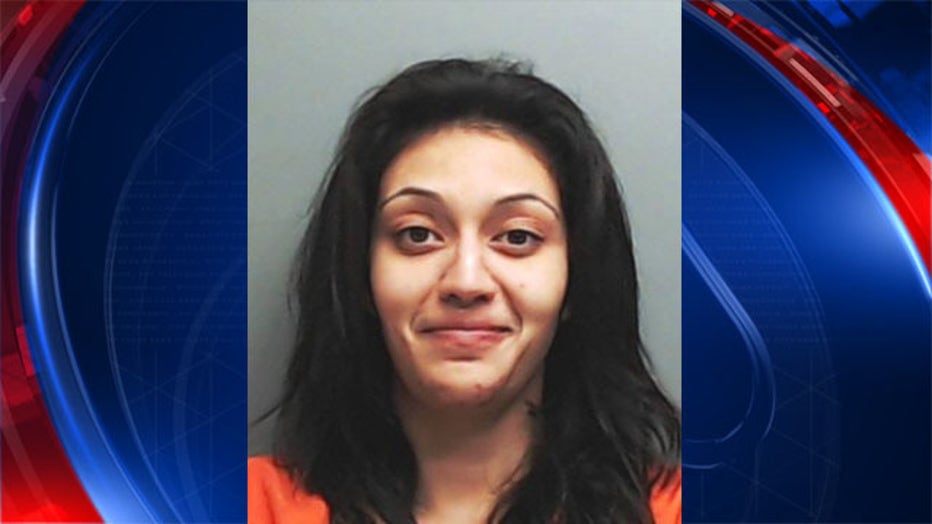 According to a release from the Hays County District Attorney's office, Villanueva was arrested in January 2017 after police responded to the Kyle home where she lived with her daughter, the child's father, and the father's parents. The child's grandfather called 9-1-1 to report Villanueva had attacked him without warning from behind and stabbed him in the back and the head before he was able to flee the house.
RELATED Family says goodbye to 5-year-old Giovanna Hernandez at Buda church
SWAT teams and crisis negotiators responded when police learned Villanueva was still inside with her five-year-old daughter, says the release. Villanueva called 9-1-1 and told the operator she had killed her daughter because "she asked for cereal" and then stabbed her father-in-law. SWAT operators, after learning this, broke into the home and found Villanueva naked in the front room, apparently freshly showered. She was then restrained and taken into custody.
RELATED: Mother charged with capital murder of five-year-old girl
SWAT found the child's body in a bedroom. She had been stabbed to death and decapitated. Villanueva was taken by Hays County Sheriff's deputies to the hospital, where blood testing revealed alcohol and marijuana in her system, says the release.
At trial, Villanueva's defense team conceded she had killed her daughter and stabbed her father-in-law, but said for the jury to find her not guilty by reason of insanity. Villanueva claimed that, at the time of the attacks, she had been under the delusional belief her daughter and her father-in-law had been replaced by clones and had to be killed to bring back her real family members, says the release.
RELATED: Funeral services for 5-year-old killed by mother
Villanueva had been treated previously for mental problems, but the prosecution pointed out treatment had coincided with prior drug abuse, and that the symptoms described at trial had never been observed in her prior to or after her arrest, says the release. The defendant's psychiatric expert also conceded on cross-examination that marijuana use can exacerbate existing mental conditions and interfere with treatment. 
DOWNLOAD THE FOX 7 AUSTIN NEWS APP FOR YOUR MOBILE DEVICE
The jury returned a verdict of guilty on both counts Thursday afternoon, rejecting the insanity defense.