Bush service dog Sully wins Paw of Courage award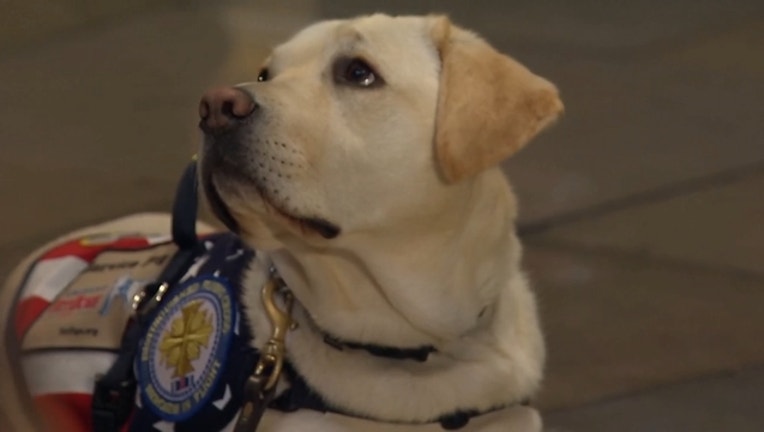 article
The American Kennel Club is honoring the late President George H.W. Bush's service dog, Sully, as the recipient of the 2019 Paw of Courage award. This award is in recognition of his loyalty, dedication and distinguished service.
Sully, a two and a half-year-old Labrador Retriever, is a highly trained service dog who was paired with the former President and Navy veteran in June 2018, and was specifically matched to provide assistance and companionship to President Bush in his daily activities.
America's VetDogs, a national not-for-profit service dog provider based in Smithtown, New York, was recommended to the former President through VetDogs' relationship with Walter Reed National Military Medical Center in Bethesda, Maryland.
The Bush family worked with America's VetDogs to find a dog that would meet the President's needs. Sully assisted with everyday tasks such as retrieving items, summoning help, and most importantly providing companionship to President Bush in his daily activities.
In February 2019, Sully joined the Walter Reed Bethesda Facility Dog Program as a Navy Hospital Corpsman Second Class. He will provide interactive care for patients and staff.