Candlelight vigil to be held May 5 as part of Texas Peace Officers' Memorial Ceremony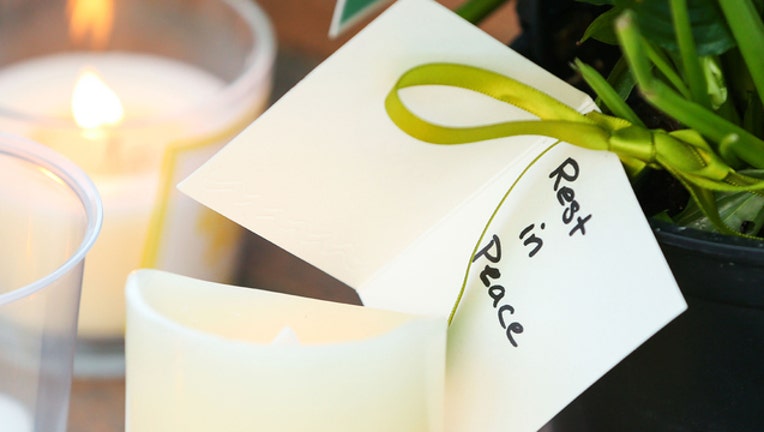 AUSTIN, Texas (FOX 7 Austin) - A candlelight vigil will be held on the Texas Capitol grounds Sunday night as part of this year's Texas Peace Officers' Memorial Ceremony, a two-day event honoring Texas peace officers who died in the line of duty in 2018.
The vigil will begin at 8 p.m. at the Memorial Monument with state Sen. John Whitmire as the keynote speaker. 21 names will be read and inducted onto the Memorial wall.
The Memorial Ceremony will begin at 10:30 a.m. Monday with a procession up Congress Avenue starting from the Congress Avenue bridge. The procession will include Honor Guards, combined pipe and drum corps, motorcycles, bicycles and mounted units from across the state.
The service, which will include a riderless horse, taps, rifle volley and a flyover, will begin at 11 a.m. on the south steps of the Capitol building. Gov. Greg Abbott will be delivering the keynote address and presenting medals and resolutions to the surviving family members.
The officers being honored are David Sherrard, Richardson Police Department; Rogelio Santander Jr, Dallas Police Department; Charles M. Whites Jr, Round Rock Police Department; Richard W. Hale, Texas Juvenile Justice Department-OIG; Scott Ragsdale, Unites States Bureau of ATF; Lonnie V. Burton, Wayland Baptist University Police Department; Jarrod K. Friddle, Cumby Police Department; Earl J. Givens III, Dallas Police Department; Garrett W. Hull, Fort Worth Police Department; Mark A. Cox, Real County Sheriff's Office; Raymond Bradley Jimmerson, Nacogdoches County Sheriff's Office; Kristopher D. Youngberg, US Department of Energy-NNS; and Loren Y. Vasquez, Waller County Sheriff's Office.
The ceremony is hosted by the Texas Peace Officers' Memorial Ceremony Committee which was established by state law in 2017.