Cartel enforcer gets life sentence for 9 California killings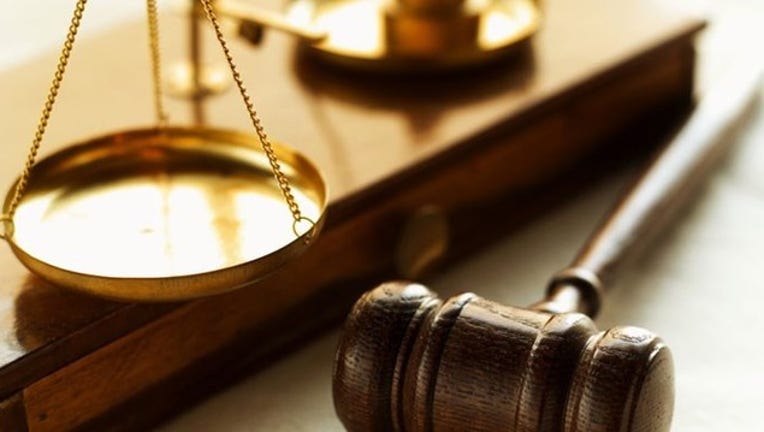 article
VISALIA, Calif. (AP) -- A self-described enforcer for a Mexican drug cartel was sentenced to life in prison without the possibility of parole Monday after pleading guilty to killing nine people in California over three decades.
Authorities say Jose Manuel Martinez, 53, admitted to several other killings across the country in service of a cartel he refuses to identify.
Martinez was sentenced in Tulare Superior Court, 230 miles southeast of San Francisco. He pleaded guilty Oct. 6 to nine murder charges. In exchange, prosecutors said they wouldn't pursue the death penalty.
The 18-page plea agreement he signed said Martinez was nicknamed "El Mano Negra," which is Spanish for "The Black Hand." Court documents allege that he paid musicians to write songs about "El Mano Negra."
The plea deal shows Martinez confessing to being hired as an 18-year-old to kill a Lindsay, California, man in 1980. Martinez said he was paid to kill David Bedolla, which he did by shooting him in the head while Bedolla was driving to work 35 years ago with his wife and two other people. Martinez said he wasn't told why he was hired to kill Bedolla, 23. He went on to kill eight more people in California for a variety of reasons. He was once paid $8,000 for a hit. Another time he said he received $7,000.
He said he also killed a small-time drug dealer who owed him $2,000, and killed a neighbor who wouldn't stop parking in his driveway.
Martinez confessed to shooting Santiago Perez, 56, in the head while he and his four young children were sleeping in their Pixley, California, home in February 2000. Several weeks later, Perez's widow and Martinez were living together. Martinez also confessed to killing the widow's brother in 1982.
"Justice was a long time coming for these many families," prosecutor David Alavezos said. "We are pleased that the families may receive some closure with today's sentencing."
Martinez's public defender, Nathan Leedy, didn't return a call.
Martinez was arrested in 2013 while crossing the border from Mexico to Arizona in connection with a slaying in Alabama. Shortly after his arrest, he confessed to killing and collecting debts across the county for an unnamed cartel.
Last year, Martinez pleaded guilty in Alabama to killing a man for making derogatory remarks about his daughter. In California, he confessed to killing people in Tulare, Kern and Santa Barbara counties between 1980 and 2011.
Authorities could not independently confirm that he was a cartel enforcer, but Martinez provided investigators with details of clothes, body positions and the caliber of weapons involved in the California killings, Tulare County Assistant Sheriff Scott Logue said.
"He was spot on almost 100 percent of the time," Logue said at the Oct. 6 court hearing where Martinez pleaded guilty.
No DNA evidence was used in the investigation, he said.
Martinez also faces charges in two killings in Florida.