Child killed in North Austin auto-ped crash, teen arrested
AUSTIN, Texas - The Austin Police Department says a 17-year-old has been arrested in connection to the death of a 7-year-old girl in an auto-pedestrian crash in North Austin.
The incident happened on Saturday, February 4 at around 4:24 p.m. at the intersection of North Meadows Drive and Newmont Drive.
APD says it received a call about a crash between an SUV and sedan. The preliminary investigation found that after the initial crash, the SUV kept going and crashed into two pickup trucks parked in a nearby duplex.
A child, identified as 7-year-old Maria Monserrat Dubon-Nava, was walking between the two parked trucks when she was hit. Dubon-Nava was pronounced dead at the scene.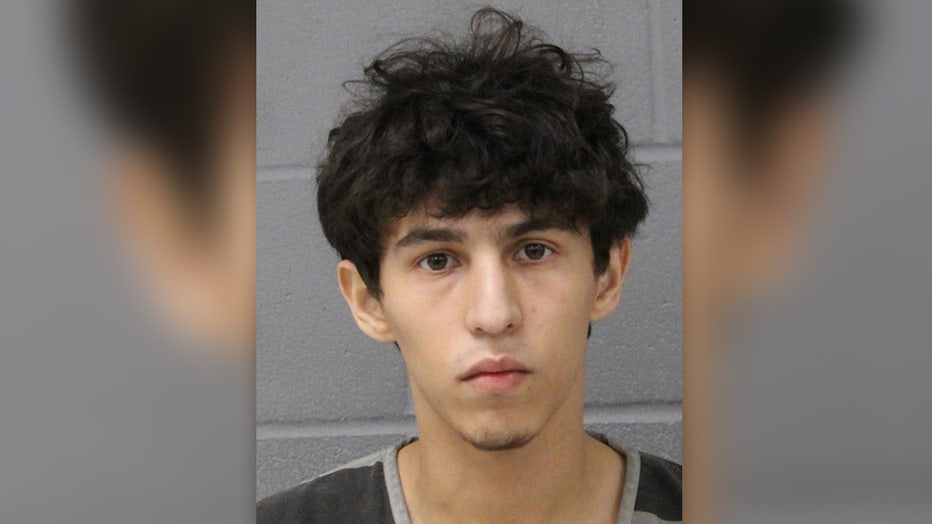 Booking photo of Miguel Diaz courtesy Austin Police Department.
Officials say the driver of the SUV, identified as Miguel Diaz, left the scene of the crash but later returned. 
Diaz was arrested for accident involving injury which is a second-degree felony.
The driver of the sedan also left the scene.
APD says the investigation is still ongoing.