Convicted DART murderer gets 30 years for armed robberies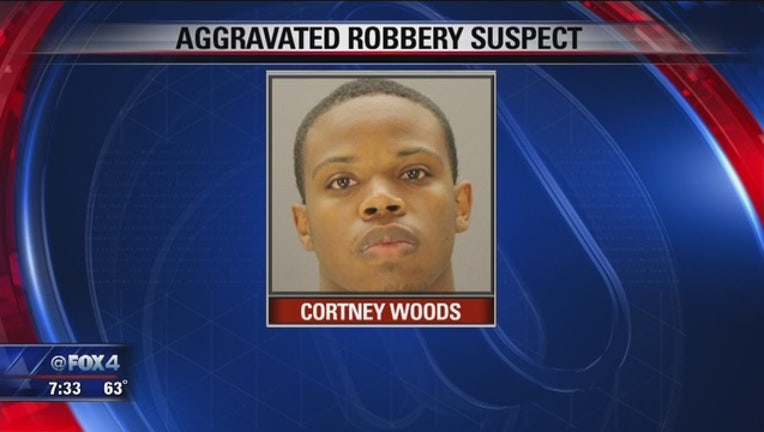 article
A Dallas man who served three years in juvenile detention for a 2011 robbery and murder was sentenced to 30 years in prison for armed robbery.
Courtney Woods was found guilty for a series of armed robberies while on parole for murder.
When Woods was a juvenile, he was convicted of the 2011 robbery and murder of 19-year old Octavius Lanier. He was attacked by a group of boys who wanted his iPod. Lanier died after he was pushed into the side of a moving train and dragged.
A lawyer who represented one of Woods' accomplices says the now 20-year-old wasted a second chance.
Lanier's mother, Takeysha Keys, testified in the punishment phase of the trial. She was not happy with the verdict.
"'Give him a chance. Give him a chance to have a normal life.' He's not giving others an opportunity at a chance at life when he puts guns to their heads or to their chests and threaten them," she said. "That's just aggravating. I am so disappointed in the system. The system failed me today. The system failed the other victims today. I feel like we've all been let down."
Woods must serve at least half of his 30-year sentence before he is eligible for parole.
Royneco Harris was also part of the DART murder as a juvenile. He will go on trial for his role in the armed robberies in June.