DA: Chester Co. mother killed 5-year-old daughter by pushing her down stairs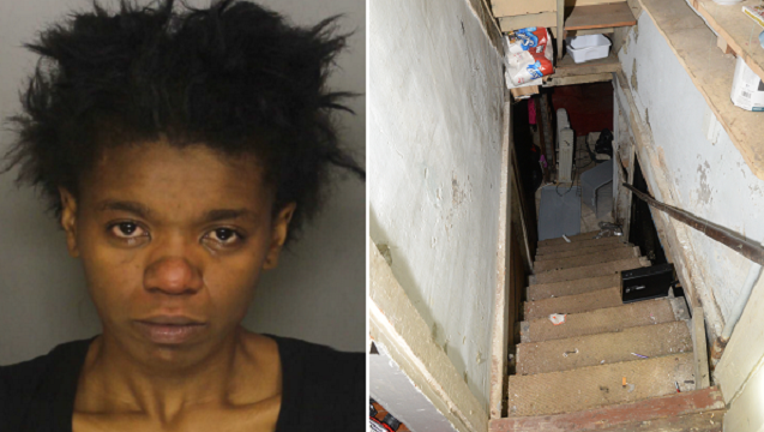 article
PARKESBURG, Pa. (WTXF) - A mother has been charged with the murder of her 5-year-old daughter, whom she allegedly pushed down the stairs of her Chester County home.
Prosecutors say that on Wednesday, Oct. 31, 25-year-old Ciara Robinson intentionally pushed her daughter down a set of stairs and onto a concrete landing, causing a crushing injury to the child's head that lead to her death.
Officers responded to the family's home on the 400 block of Walnut Street in Parkesburg, Pennsylvania, just before 9:30 p.m.
Police say the victim, Amatula "Amy" McLaughlin, was not breathing, had no pulse and was cool to the touch, indicating that she had been dead for some time.
Investigators say Robinson pushed McLaughlin down the stairs after she became angry with the victim and hit her. McLaughlin fell eight or nine feet down the stairs, striking her head once she hit the landing.
After the incident, Robinson allegedly called a friend, saying, "I knocked [the victim] out... She won't wake up...I am going to jail."
Autopsy results concluded that the child died of blunt force trauma to the head, resulting in a brain bleed and extreme intra-cranial pressure. Autopsy results also revealed extensive bruising and scars across her body, indicative of chronic abuse, per prosecutors.
"This little girl was severely abused, culminating in her death," said Chester County District Attorney Tom Hogan. "No child should have to live like this."
Investigators believe Robinson had been beating her daughter since at least November 2017.
The mother, who worked as a home health aid, also has a 2-year-old son. He is unharmed and in protective custody.
Robinson has been charged with third-degree murder, voluntary manslaughter and related charges.
This is an ongoing investigation. Anyone with information is urged to call Parkesburg Det. Ryan Murtagh at 610-857-3535 or Chester County Det. Jerry Davis at 610-344-6866.