DATA: 34 percent of Austin residents live alone and more local stats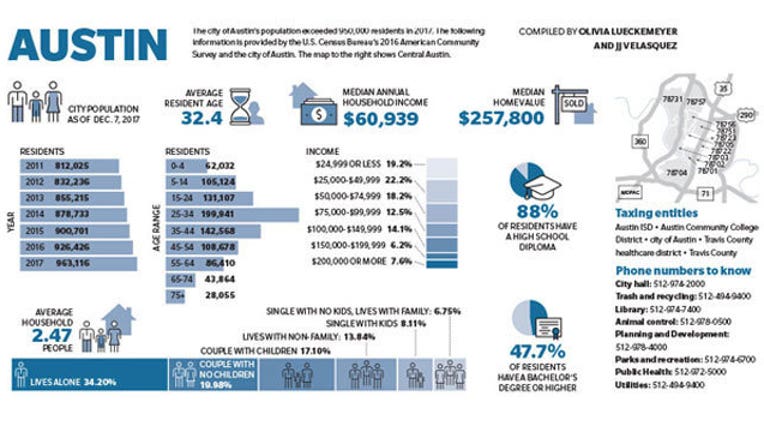 article
%INLINE% The city of Austin's population exceeded 960,000 residents in 2017. The information in the infographic is provided by the U.S. Census Bureau's 2016 American Community Survey and the city of Austin. The map shows Central Austin.
You can get a look at the infographic here.
-
From FOX 7's reporting partner, Community Impact.