Day three of R.O.T. Rally, EMS officials warn of accident dangers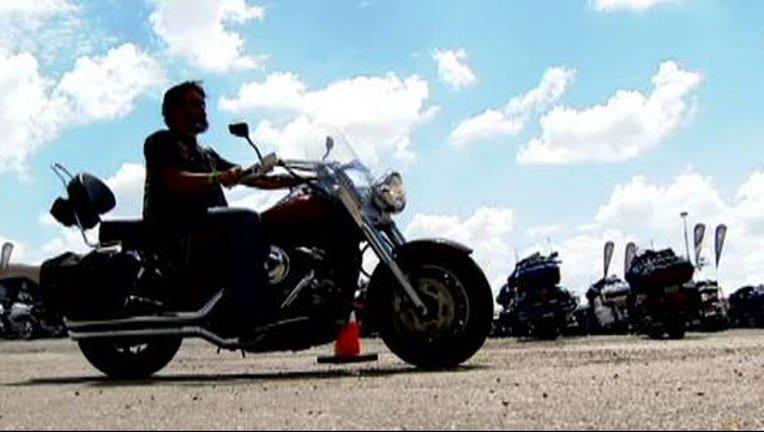 article
It's day three of R.O.T Rally in Austin. Thousands are rumbling in for the festivities. With more bikes on the roads, accidents are prone to happen.
R.O.T. Rally in Austin is a time for food, fun and camaraderie, but motorcycle accidents are no laughing matter.
"A guy at my job about a month ago died on a motorcycle in Houston," said Nathan Blissitte, biker.
This is Blissitte's first time at the event. He says while riding on the road he uses good driving sense so this trip doesn't become his last.
"When you ride a bike you have to be on the defensive. You have to assume that people don't see you," said Blissitte.
There were nearly 200 crashes at last year's R.O.T. Rally. Austin-Travis County EMS is teaming up with TX-Dot to make sure bikers and drivers, arrive alive.
"If you happen to be crossing a street and you pull out you give it a quick glance to your left and you don't see a motorcycle but it's only a fraction of a second you looked, you don't know if they were behind a pole or a bush," said Captain Rick Rutledge of ATCEMS.
Rutledge says with more bikers roaring into town, it just adds another layer to the dangerous possibilities. He says it's important for both drivers and bikers to work together.
"As a rider I can tell you to do several things, one is to get current training in handling your motorcycle and gaining muscle memory for how to react to the unexpected," said Rutledge.
Biker Jack Behnie says often too many times, drivers aren't paying attention.
"People are distracted, they're texting, talking on the phone. If you're on a motorcycle you have to have that awareness about you," said Behnie.
Captain Rutledge says in the past, there have been countless motorcycle wrecks that could have been prevented by remembering one vital accessory.
"Wear your helmet. Yes it's hot but when you bang your head against that car or curb or motorcycle, it may be the difference between you going back to a fully functional life," said Rutledge.
A life that can be changed or taken in just a matter of seconds. The threat is not keeping bikers from enjoying the event and their love for the open road.
"I ride because I still love it. But it's just one of those things, you have to adapt to everything else," said Behnie.