Denton Guyer teacher arrested for alleged sex act with student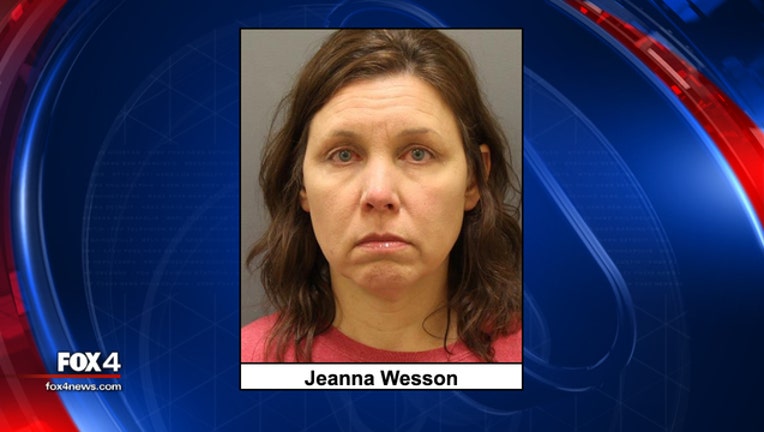 article
DENTON, Texas - A 46-year-old science teacher at Denton Guyer High School turned herself in Thursday to face charges for allegedly having an inappropriate relationship with a student.
Denton police said Jeanna Wesson performed a sex act on a 17-year-old student and exchanged inappropriate photos and video with him in 2017.
According to an arrest warrant affidavit, the victim shared his story with someone who is required by law to report the incident to the police.
He later told investigators that Wesson had been his chemistry teacher during his sophomore year. Two years later when he was a senior, the victim said he and Wesson began exchanging sexually explicit text messages and talked about having sex.
One day in May of 2017, the victim said he went to Wesson's classroom during fifth period because she didn't have a class at that time. She locked the door and performed oral sex on him, the affidavit states.
Police said Wesson admitted to the offense in an interview. A search warrant also produced enough evidence for an arrest. She was booked into the Denton jail.
The Denton school district said Wesson has already been placed on leave pending the outcome of an internal and police investigation. It plans to cooperate with the police investigation.
The student is no longer enrolled in the district, Denton ISD said.