Denton officer remains critical after being shot during traffic stop; suspects arrested
DENTON, Texas - The Denton police chief is optimistic about the officer who was shot and critically injured overnight during a traffic stop.
The shooting happened just after midnight Tuesday near the Taco Bell off West University Drive.
In an afternoon press conference, Denton Police Chief Frank Dixon identified the injured officer as Urbano Rodriguez Jr., a five-year veteran of the department.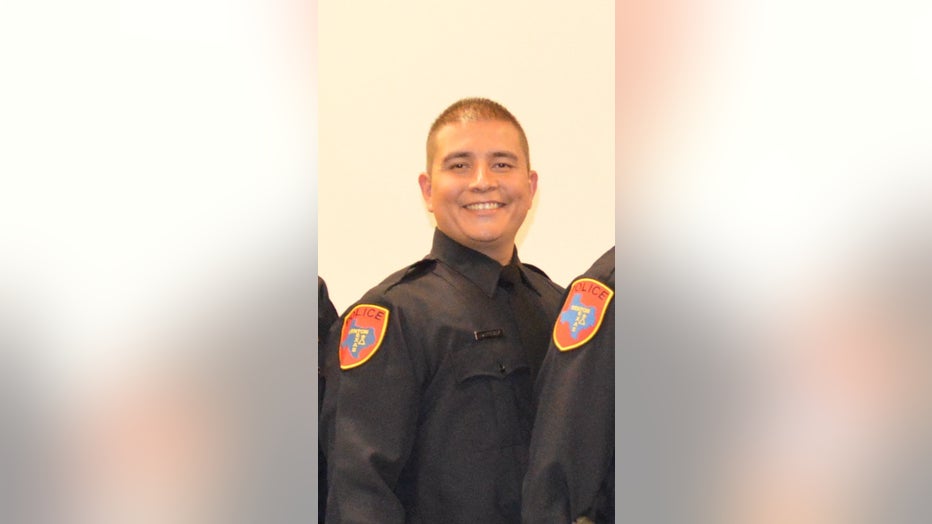 Police say Rodriguez tried to pull over 33-year-old Antwon Pinkston and 44-year-old Michele Stacey for a vehicle equipment violation.
Sometime during the traffic stop, gunfire erupted and the officer was shot twice in the head and leg. He was rushed to the hospital for surgery, where he remains in critical condition.
A woman who witnessed the shooting told FOX 4 the officer had a head wound but was talking before he was taken to the hospital.
Denton police say Officer Randy Cole had just arrived as backup and shot back at the suspects as they drove off and hit both of them in their arms.
"He was calm. He was professional. He spoke very clearly," Chief Dixon said about Officer Cole. "He was putting out very pertinent information and called for help."
Carrollton police caught up to Pinkston and Stacey after a short pursuit, and they were taken into custody. After being treated for their gunshot wounds, they were booked into the Denton County Jail.
Police say Pinkston was in the passenger's seat when he shot Officer Rodriguez while Stacey was in the driver's seat. Pinkston is charged with attempted capital murder of a peace officer while Stacey is being held on a parole violation.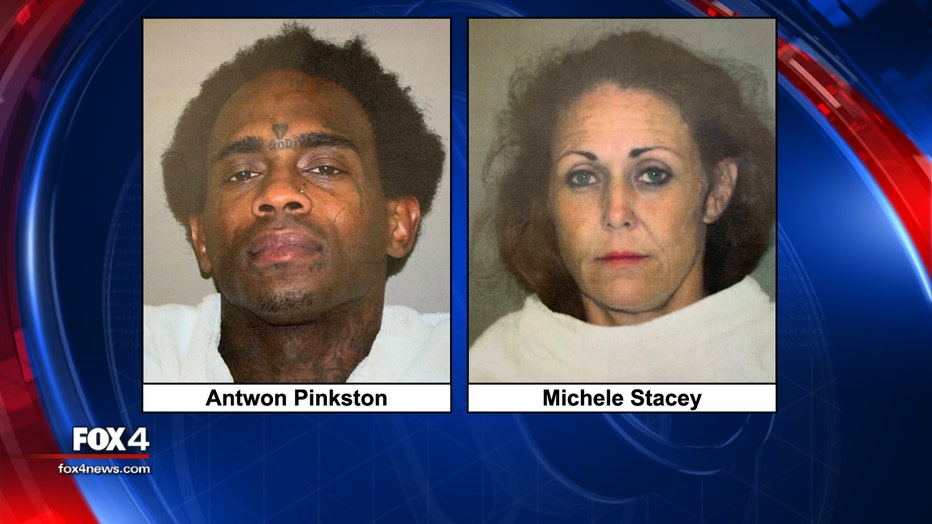 Stacey's stepfather, John Price, told FOX 4 he hasn't seen her since last year.
"I was shocked. I couldn't believe it! She don't really contact us a whole lot," he said. "She's been in trouble a lot."
A public records search showed an extensive criminal history for both suspects.
Stacey was previously arrested several times for illegal drug possession, forgery and parole violation.
Pinkston's prior charges include aggravated robbery, theft of property, unlawful possession of a firearm, prostitution of a minor and drug possession.
Chief Dixon describes Rodriguez as a tough, yet compassionate, officer who cares about his community.
After undergoing a long surgery on Tuesday morning, Dixon called Rodriguez's prognosis "favorable."
"He's a fighter," the chief said. "And I have no reason to believe that Urbano won't come back bigger and better than he was before."
The Texas Rangers are leading the investigation.