Deputies save distressed puppy from hot vehicle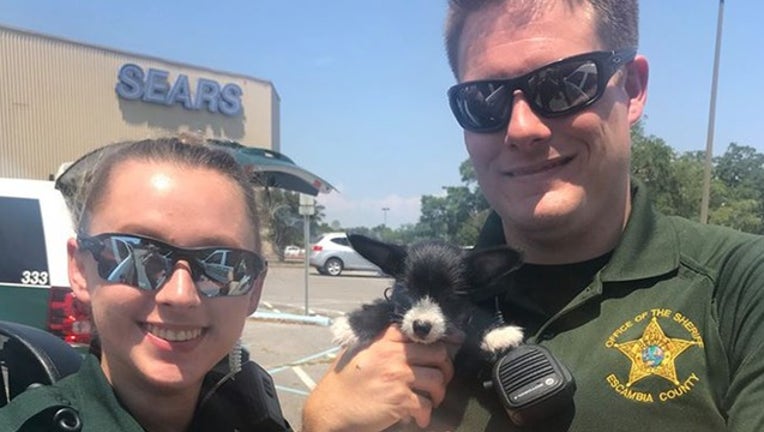 article
ESCAMBIA COUNTY, Fla. (FOX 35 WOFL) - The Escambia County Sheriff's Office says that on May 12th, Deputy Sheriff Matheny and Deputy Sheriff Trainee Waters responded to a call of a puppy locked in a hot vehicle. The outside temperature was 92 degrees.
Deputies say that the driver of the vehicle could not be located and the puppy was squealing, panting heavily, and in distress. Due to the continued state of panic and distress of the puppy, Deputy Matheny broke the driver's side window to rescue the pup.
Deputy Sheriff Trainee Waters is said to have given the dog water and placed her in a cool patrol car until Animal Control arrived and took custody. 
The sheriff's office says that the owner of the dog, 25-year-old William Sparkman, was located and arrested for Conservation-Animals:Torment Deprive.
See the full Facebook post by the Escambia County Sheriff's Office below.