Dick Clark, architect of numerous Austin projects, dies at age 72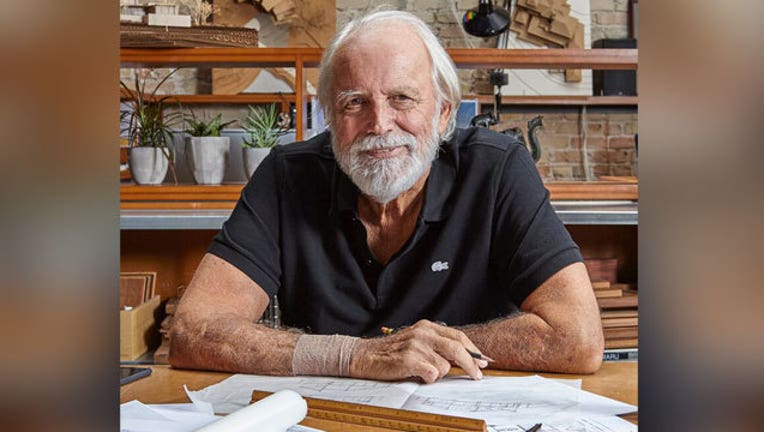 article
Architect Dick Clark III has died at the age of 72. Clark, who passed away on August 8th, is known for designing numerous places in the Austin area like the South Congress Hotel, Lonesome Dove Restaurant and Zilker Brewing Company just to name a few.
Clark was born in Dallas in 1944 and graduated from Highland Park High School in 1962. He attended the University of Texas at Austin School of Architecture and received his Bachelor of Architecture and Bachelor of Business Administration in 1969. Clark also had a Master of Architecture from Harvard's Graduate School of Design in 1972.
Clark began his career in Dallas before returning to Austin in 1979 to open Dick Clark Architecture (now known as Dick Clark + Associates).
Clark's work led many to refer to him in Austin as the "Godfather of Contemporary Architecture" as it transformed areas across town including the Warehouse District and the South Congress area.
Details for a service have not yet been released. Memorial contributions can be made to:
The Nobility Project
1002-B West Avenue
Austin, TX 78701
The following is a partial list of some of Clark's most influential projects:
612 West Restaurant
Mezzaluna Restaurant
Luna Notte – San Antonio
Granite Cafe
Bitter End Restaurant
Lakeside Country Club
Benjy's Restaurant Houston
Schwantz Barn
StarBar
SpeakEasy Bar
Whole Earth Provisions
Craven Building at 416 Congress
Tollett Residence
Hidden Cove (Sharples)
Brazos Lofts
Buffet Palace Westgate
Town Lake Residence
The Island Residence
Ruth's Chris Austin
Matthews Residence
Syndicate
UT Dining at Jester
Stratford Mountain Residence
Ruth's Chris Steakhouse
Kenichi Austin
Congress Avenue Residence
Maudies at Davenport Village
Basin Ledge Residence
Nothwest Pediatrics
Day Residence
506 Congress
Lakecliff Country Club
Mikado Ryotei Restaurant
Ridgeline Residence
Mount Barker Residence
Maudie's Milagro
Chuy's San Antonio
219 West 4th
Sky View Condo at Nokona
Barker Residence
5 Fifty Five Condos
The Real World Austin
1400 S. Congress
'04 Lofts
Amy's Ice Cream – Burnet Rd
Capitol Brasserie
Breath & Body Yoga
Eliza Page
Fino
Kenichi Dallas
Maiko
Mount Bonnell Residence
Key Bar
The Village
Rain Addition
The Trails
Town Lake Residence
Steiner Ranch Steakhouse
The Grove Winebar and Kitchen -Westlake
Bee Caves West Retail
Halcyon
Texas Military Institute Castle
City View House
Annies on Congress
Guadalupe 31
Terrace Mountain Residence
Oasis Texas Expansion
Soleil Restaurant
Propaganda Salon
Lake LBJ Lakehouse
Hangar Lounge
Llano Bunkhouse
Lake Travis Retreat
Miracle Foundation
Kenya Rainwater Court
Soco Hotel
Ski Shores
Sherry Matthews Advocacy Marketing
Spring Interiors
Waterloo Southpark
Skyline Spec house
360 Penthouse
Hiatus Spa
Sustainable Food Center
Capital Studios – Foundation Communities
Palma Plaza
Bevel House
The Stig House
Lonesome Dove Restaurant
South Congress Hotel
Nightcap
Renner Project
Zilker Brewing Company
Bud's Place Residence
Paso Robles Residence
Wildcat Hollow Residence
Flyrite Kitchen
Spanish Oaks Residence
Ivini
Windsor Residence
Jack Allen's Kitchen
Wilhelm - Kerrville
Folts & Margaret Residences
On the board or Under Construction
Backyard Nelson Hotel
Backyard Bloom Restaurant
Sweet Sky Residence
South 1st Street Office for High Brew Coffee
Truluck's Restaurant Chicago