Driftwood residents fight to keep water in private wells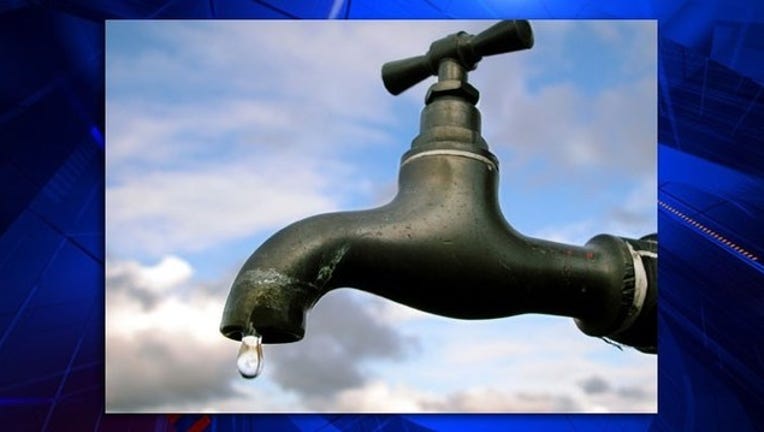 article
DRIFTWOOD, Texas - People in Driftwood are fighting to protect their private wells from going dry.
"By having the masses band together I think we've been able to wake up a lot of people," said Kimberly Koenig who owns a liquor store in Driftwood.
Houston company Electro Purification plans to pump millions of gallons of water from the Trinity Aquifer each day. That water will be sold to a proposed home development, a utility district and the city of Buda.
EP proposed pumping 1.8 billion gallons of water per year out of the Trinity Aquifer.
A study by a retired USGS hydrologist at Texas State University shows losing that amount of water could lower the water level 310 feet within one mile of the well field. That could leave hundreds of wells in Western Hays County high and dry.
One and a half years ago, Driftwood residents learned that EP had started testing the waters in the Trinity Aquifer for a water well field.
"We subsequently found out that apparently the water company has been in discussions with Goforth Water District for four years," said Koenig.
Buda city leaders said the decision to enter into a contract with EP is a chance to invest for the future.
"Providing adequate, reliable, clean water supply for today and tomorrow's families in the City of Buda," said Buda Assistant City Manager Brian LaBorde.
While people breathe easy in Buda, those in Driftwood are holding their breath.
"We are concerned that a lot of our wells will go dry," said Koenig.
Pumping over a billion gallons of water out of the Trinity Aquifer could dry up the well water of about 100 people in Driftwood.
"A lot of these wells in this immediate area were stressed and going dry during the drought and that's before any of this water is being pumped out of our community," said Koenig.
Koenig said her wells fall within the danger zone.
"The store property is in the upper Trinity and then I have some shallow wells on other properties," said Koenig.
Koenig said it wouldn't be cheap to dig deeper if her wells dry up.
"It's a large investment to make," said Koenig.
Buda city leaders want to stay out of hot water with the people of Hays County.
"We want to be good neighbors," said LaBorde.
That's why they are holding joint city council meetings to discuss all available options before time runs out.
"We're listening to the needs of those families in the Western Hays County portion that may have a concern. Council's listening to them, their concerns, and looking for solutions," said LaBorde.
"I understand that you have a water issue when we all have water issues, but we prefer if there was an alternative way," said Koenig.
It may be 13 miles down the road, but Buda's water woes are hitting Driftwood residents right in their own backyard and members of the community said they will fight till the last drop.
The Texas Legislature could stop EP's plans to pump out of the Trinity Aquifer. To do so lawmakers would need to place the unregulated parts of the aquifer under a groundwater conservation district. People in Driftwood have petitioned legislators to do just that.